Ed Sheeran announces 2017 North American tour
Hang on for a minute...we're trying to find some more stories you might like.
Pop music sensation Ed Sheeran comes back from his break since 2015 to tour for his new album Divide.
Ed Sheeran is a 26 year old born in the UK who has always had a love for music.  His new album, Divide, came out on March 3rd, 2017, and just five days after his album was released, his North American tour dates for 2017 launched.  
Sheeran's tour will not be coming to Hershey, but will hit Philadelphia July 11, Washington D.C. September 19, and Pittsburgh September 26.
He got discovered by a rapper called Example in 2010. After discovering Sheeran, Example asked Sheeran to be the opening act for his tour.  Because of the tour, Sheeran got his name out in the public and caught the eye of Jamie Foxx who asked Sheeran to go on a radio show.
Flash forward to today, Sheeran is a popular artist with songs such as, "A Team", "Photograph", "Thinking Out Loud", and "Shape of You".
Sheeran has achieved many things due to his music becoming sought over.  From the years of 2013 to 2015, Sheeran has won a total of nine Teen Choice Awards. In the MTV awards, Sheeran has won the Best Live Act and Best World Stage Performance awards.
Although Sheeran has been in the music industry for years, he has been working non-stop, especially with his new album and tour.  Sheeran has sold out 30 stadiums and arenas from Italy to the United Kingdom.
You can find Sheeran's tour dates on his official website, edsheeran.com. Pre-sale tickets came out on March 13th, 2017.  Tickets can be found on the following websites: Ticketmaster, Stubhub, and his official website.  
Edsheeran.com doesn't only have tour dates and tickets, it also has merchandise, music videos, and a news section that gives updates on future events.  
About the Writer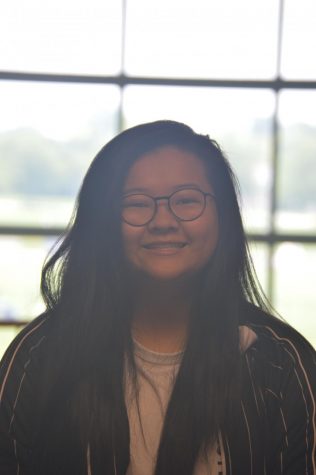 Jenna Thomas, Photography Manager
Jenna Thomas is the photography manager for the Broadcaster. She is a senior at Hershey High School and has been a part of the Broadcaster for three years....