Liberals establish unofficial Shadow Cabinet to counter Trump Administration
A group of liberals have established a shadow cabinet to counter the conservative Trump administration.
This group posted a statement on their Twitter account, @ShadowingTrump, stating their aims on Monday, February 27, 2017. Chief among them was to counter what they believe is misinformation put out by President Trump and his administration.  
"[Trump] lacks moral legitimacy when he incessantly distorts, denounces, misdirects, cherry-picks, & self-enriches in an almost Orwellian long con," the group's mission statement reads. "Those engaging in daily disinformation deserve daily responses."
But what is a shadow cabinet?  It is not a "shadow government" or "deep state" that lives on a conspiracy-driven site like InfoWars.  In a parliamentary system—like those in the United Kingdom and Canada—the opposition party establishes a "shadow cabinet."  It is the responsibility of these "shadow ministers" to criticise the policies and statements of the party in power and to offer alternative solutions.  
A shadow cabinet normally operates within the government as the ministers are selected from the elected officials of the opposition party.  This unofficial shadow cabinet was put together by Mark Green.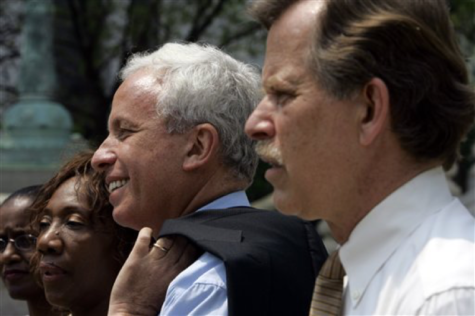 Green served at New York City's first Public Advocate from 1994-2001.  The Office of Public Advocate is a "direct link between New Yorkers and their government, acts as a watchdog over City agencies, and investigates complaints about City services."  A graduate of Harvard Law, Green is a consumer interest lawyer who has written or edited over twenty books including Who Runs Congress? and Bright Infinite Future.
Green also worked with renowned consumer advocate Ralph Nader from 1970-80 and ultimately ran the Public Citizen's Congress Watch.  Green ran unsuccessfully for New York State Senate in 1986 and Mayor of New York City in 1993, 1997, and 2001.
Green acts as "Chief of Staff" for the "Citizen Secretaries" of the Shadow Cabinet and is active on twitter: @markjgreen.
The Green Party, led by 2012 Presidential Nominee Dr. Jill Stein, established their own Shadow cabinet. Launched on Earth Day 2013 to "provide an ongoing opposition and alternative voice," the Green Shadow Cabinet has not posted any new information on their website since June 2015.
Who are the "Citizen Secretaries" of the Shadow Cabinet?
Shadow Attorney General: Laurence Tribe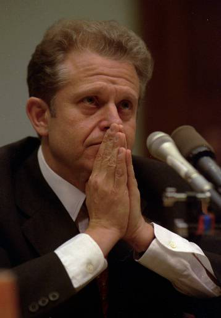 A highly respected constitutional law professor at Harvard Law School, Tribe, an immigrant, was born in China to Russian Jewish parents in 1941. He has helped to write the constitutions of South Africa, the Czech Republic, and the Marshall Islands.  On 38 occasions Tribe has argued cases before the U.S. Supreme Court.
Currently Tribe is part of a lawsuit against President Trump.  At issue are Trump's many assets and the potential conflicts of interest they raise.  The suit's aim is to force the president to divest his assets because the claimants say he is in violation of the Emoluments clause of the Constitution.  
The Emoluments clause restricts members of the federal government from receiving gifts or payments from foreign powers.  In an interview with The Washington Post about the case, Tribe said "the independent judiciary really is our last best hope in terms of enforcing the rule of law and protecting vulnerable values and vulnerable groups from those in positions of power."
In response to Press Secretary Sean Spicer keeping several news outlets out of a gaggle, an informal, but on the record briefing, Tribe told Just Security, "it is just the kind of step would-be autocrats typically take before adopting more direct and Draconian forms of press censorship. As Churchill once said, "A free press is the unsleeping guardian of every other right that free men prize; it is the most dangerous foe of tyranny."
According to Politico, the BBC, CNN, New York Times, Los Angeles Times and POLITICO were all not permitted to attend the briefing. AP and Time declined to attend out of solidarity with those banned.
Tribe is active on twitter, @tribelaw.
The current Attorney General of the United States is Jeff Sessions. Sessions, Senator from Alabama since 1996, has a history of controversial statements and actions and has recused himself from the investigation of the Trump campaign ties and meetings with Russian government officials.  
Shadow Immigration, INS, ICE: Marielena Hincapie
Marielena Hincapie argues immigrants pay more in federal and state taxes than those with the the top 1% in income during an IntelligenceSquared Debate. IQ2 is a nonpartisan, nonprofit founded in 2006 with a goal "to restore civility, reasoned analysis, and constructive public discourse to today's often biased media landscape."
Marielena Hincapie is the executive director of the National Immigration Law Center, whose stated aim is "defending and advancing the rights of low-income immigrants in the U.S."
In one of their most recent cases the NILC helped block President Trump's controversial Executive Order "Protecting the Nation from Foreign Terrorist Entry into the United States." In response to the successful nationwide stay, Hincapie said, "It means that those fleeing horrific conditions, who fought alongside soldiers protecting our country, or who were merely caught up in the sheer irresponsibility of this order will not be sent away."
Hincapie grew up in Rhode Island after immigrating from Colombia as a child.  Since earning her law degree from Northeastern, she has served on the American Bar Association's Commission on Immigration and the Legal Aid Society of San Francisco's Employment Law Center, where she founded the Center's Immigrant Workers' Rights Project.  Hincapie began at NILC as a staff attorney in 2000 before moving up the ranks eventually becoming executive director in 2008.
Marielena Hincapie is active on twitter, @MarielenaNILC.
Immigration is administered under the Department of Homeland Security in three separate departments: U.S. Citizenship and Immigration Services (USCIS), U.S. Immigration and Customs Enforcement (ICE), and U.S. Customs and Border Protection (CBP).  The Department of Homeland Security is run by retired Marine Corps General John Kelley.
Shadow Justice Issues: DeRay Mckesson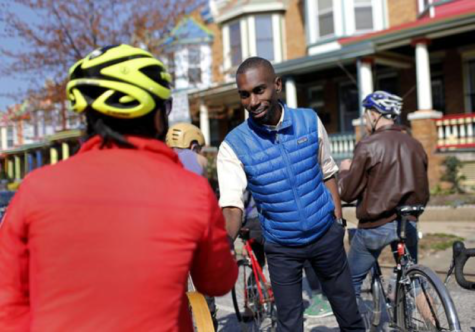 DeRay Mckesson is an activist and social reformer as a leader within the Black Lives Matter movement.  Mckesson came to prominence following the protests in Ferguson and Baltimore in 2015.  He was a co-founder of Campaign Zero, an anti-police violence campaign.
In a recent forum at American University, Mckesson acknowledged the slow progress of changing minds on social justice issues.
"It took us two years for us to convince people that [police brutality] was a real problem, that we weren't making it up," Mckesson said. "Tell everyone to keep fighting and that people all across the country are fighting with them. This work will always be more important than it is popular."
Mckesson has worked in public education as a 6th grade math teacher in New York City with Teach for America and as an administrator in Baltimore and Minneapolis.  Last year he ran for mayor of Baltimore, but placed sixth in the Democratic primary.
DeRay Mckesson is active on twitter, @deray.
The Civil Rights Division of the Department of Justice was created following the passage of the Civil Rights Act of 1967.  Operating under Acting Assistant Attorney General Tom Wheeler, the Civil Rights Division "enforces federal statutes prohibiting discrimination on the basis of race, color, sex, disability, religion, familial status and national origin."
Shadow Secretary of Labor and Commerce: Robert Reich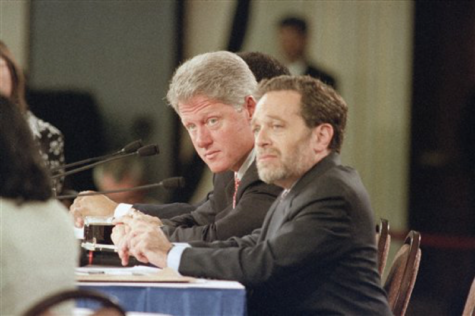 Robert Reich served as Secretary of Labor for President Bill Clinton, as well as in the administrations of Presidents Ford and Carter.  He is also a best-selling author of over a dozen titles including: The Work of Nations, Aftershock, and Beyond Outrage.
In 2008, Time named Reich one of the ten best cabinet ministers. During his tenure as Secretary of Labor, Reich's accomplishments include the School-to-Work Opportunities Act and the Retirement Protection Act.  The School-to-Work Opportunities Act "sought to develop stronger ties between secondary and postsecondary learning and the workplace, and to increase student engagement and success in school," according to the nonprofit America's Future Workforce.  The Retirement Protection Act was designed to protect the pension benefits of workers and retirees by increasing the required support of pension plans by employers.
Perhaps his most important accomplishment was the Family and Medical Leave Act.  The FMLA required employers to provide "employees with up to 12 weeks of unpaid, job-protected leave per year. It also requires that their group health benefits be maintained during the leave," according to the Department of Labor.
After graduating summa cum laude from Dartmouth, Reich won a Rhodes Scholarship to study Philosophy, Politics, and Economics at Oxford University in 1968.  During this time he met and befriended future a US President, Bill Clinton.
Reich taught at Harvard University's John F. Kennedy School of Government from 1980 until 1992.  Currently Reich is Chancellor's Professor of Public Policy at the University of California at Berkeley and Senior Fellow at the Blum Center for Developing Economies.
Reich posts regularly on his website and to his twitter account: @rbreich.
The current Secretary of Commerce is Wilbur Ross.  Ross earned his reported net worth of $2.5 billion by rescuing distressed companies, according to Forbes.
Shadow Secretary of Treasury, Trade: Laura D'Andrea Tyson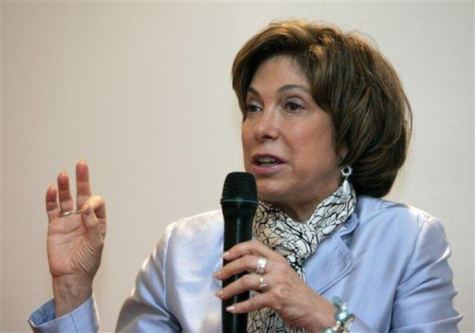 Laura Tyson is a professor of economics and the Haas School of Business at the University of California at Berkeley.  She previously served as Chair of the US President's Council of Economic Advisers and Director of the National Economic Council.  Tyson was the first woman to hold these positions.
Tyson earned a Ph.D. in Economics from MIT in 1974 and taught at Princeton University from 1974 to 1977 when she joined the faculty of University of California at Berkeley.  From 2002 to 2006, Tyson served as the first female dean of the London Business School.
Tyson is the co-author of the Global Gender Gap Report, which "ranks nations on economic, political, education and health gender gaps."
In 2013, Tyson founded the Institute for Business & Social Impact at the Haas School of Business at Berkeley.  The institute's mission is "to develop innovative solutions to pressing social and environmental challenges."
Tyson is active on twitter, @LauraDTyson.
The current Secretary of the Treasury is Steven Mnuchin.  Mnuchin who previously worked at Goldman Sachs as a hedge fund manager and Chief Information Officer has a reported net worth in excess of $500 million, according to Fortune.
Shadow Commissioner of the Internal Revenue Service: David Cay Johnston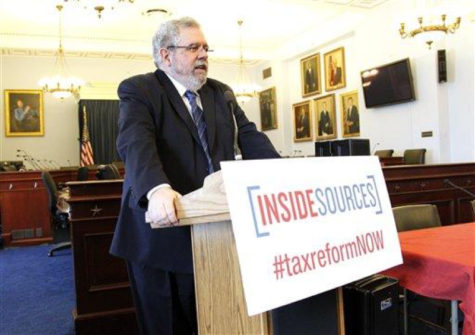 David Cay Johnston is an investigative journalist and author who previously worked for the New York Times.  His writing for the Times on the tax code and tax cheats earned him the title "the de facto chief tax enforcement officer of the United States" by law Professor Richard Schmalbeck of Duke University.
While at the New York Times, Johnston won the 2001 Pulitzer for Beat Reporting "for his penetrating and enterprising reporting that exposed loopholes and inequities in the U.S. tax code, which was instrumental in bringing about reforms."  He was also a Pulitzer finalist in 2000 and 2003.
Before joining the New York Times in 1995, Johnston worked at the Philadelphia Inquirer, the Detroit Free Press, the Los Angeles Times, and the San Jose Mercury News.
Johnston is the author of several best selling books including: Perfectly Legal and Free Lunch.  Free Lunch earned him a prestigious Investigative Reporters and Editors medal in 2003.
Currently, Johnston is a professor at Syracuse University.  He also writes a weekly column for The Daily Beast and Investopedia.
The current Commissioner of the IRS is John Koskinen.  Nominated by President Obama in 2013, Koskinen's term as Commissioner expires on November 12, 2017.
Shadow Secretary of Education: Diane Ravitch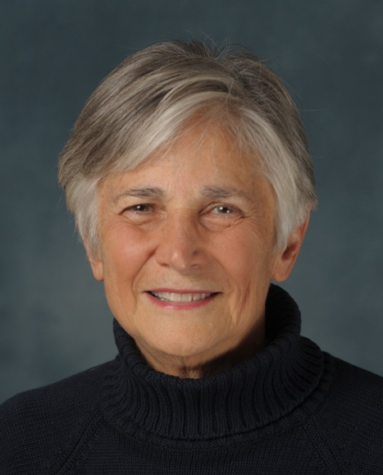 Diane Ravitch is an education historian and an educational policy expert.  She is currently  a research professor at New York University's Steinhardt School of Culture, Education, and Human Development.  
Additionally, Ravitch serves as president of The Network for Public Education, a non-profit opposed to the privatization of public education, high-stakes testing, and the "demonization of teachers."
Ravitch earned a Ph.D. from Columbia University in History of American Education and served as Assistant Secretary of Education in the administration of George H.W. Bush.
While initially a proponent of the No Child Left Behind, she was later disillusioned by the results.  She wrote in The Wall Street Journal that "The best predictor of low academic performance is poverty—not bad teachers."
She is the author of over a dozen books including The Reign of Error: The Hoax of the Privatization Movement and the Danger to America's Public Schools and The Death and Life of the Great American School System: How Testing and Choice Are Undermining Education.
Ravitch blogs regularly at dianeravitch.net and is active on twitter: @dianeravitch.
The current Secretary of Education is Betsy DeVos.  Critics of DeVos say her primary qualification is the millions in donations to the Republican Party.  Supporters see her as an advocate for school choice.
Part two of this article will detail the foreign affairs, health, and environment members of the Shadow Cabinet.