Kylighters Coming Soon
She did it again.
Shortly following Kylie Jenner's Valentine's Day makeup release and two pop up shops in New York and Los Angeles, Jenner announced via Snapchat and Twitter on February 22, 2017 that she will be releasing a series of highlighters, to be known as Kylighters.
Through a series of videos, Jenner shared six highlighters, all to be released. The shade of the highlighters range from a champagne to a deep pink color. All six highlighters have a name with a sweet twist. With each name released, Kylie added a simple summary to keep viewers intrigued.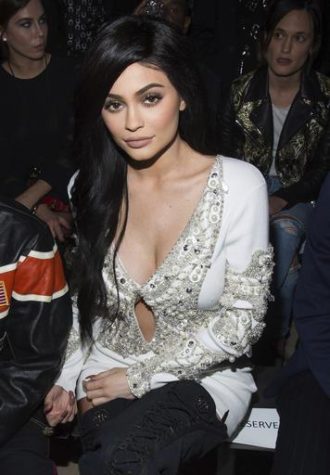 The first, Banana Split,  Jenner referred to as a true gold. Second was French Vanilla, described as icy gold mixture. The third is Cotton Candy Cream, Jenner noted it is her personal favorite. Fourth was Salted Caramel, another favorite of Jenner. Fifth was Strawberry Shortcake, a pigmented pink. Jenner ended with the a deep bronze color, Chocolate Strawberry.
In order for Jenner to keep her fans happy, she recommended Banana Split, Cotton Candy Cream, and French Vanilla for lighter skin tones; leaving Salted Caramel and Strawberry Shortcake for tan tones.
"I am so happy you guys love them! February 28th come sooner," said Jenner in a tweet following her snapchat posts.
Jenner's collection is set to release February 28th.