Three Athletes Nominated for 2017 Baseball Hall of Fame
Hang on for a minute...we're trying to find some more stories you might like.
In one day, the lives of three former athletes changed forever.
These three athletes are Tim Raines, Jeff Bagwell, and Ivan Rodriguez. On January 18th, 2017 these three players were inducted into the baseball hall of fame (HOF) in Cooperstown, NY.
Rodriguez played for the Texas Rangers, Bagwell for the Houston Astros, and Raines for the Washington Nationals. They were inducted for several reasons regarding the game, whether it's Raines's speed or Bagwell's hitting.
Bagwell began his career in 1991 when he played for the Houston Astros for 15 years. His career got off to a good start as he won the Rookie of the Year award (ROY). He had an impressive slash line of .294/.387/.437 and an on base percentage + (OPS+) of 139 (100 is league average).
Bagwell's prime years came from 1994 to 2001. He  hit 30 home runs in nine out of ten years from 1994-2003. Although Bagwell had five seasons with an OPS over 1.000, his greatest year was the strike shortened year of 1994. The 1994 season only had 114 games  (162 is normal), but Bagwell still put up incredible numbers.
In just 110 games, Bagwell hit 39 home runs, which nearly doubled hit total from the previous year. He  lead the league in runs, Runs batted in (RBIs), slugging percentage (SLG), on base percentage (OBP), OPS+, and Total Bases. Bagwell won his only MVP award that year.
However, Bagwell's greatest attribute was his hitting. Bagwell is 38th all-time in home runs and his 149 walks in a season (1999) is currently 12th all-time. To date, Bagwell's 1994 season remains one of the most impressive offensive performances in history.
Raines was elected to the HOF in his 10th and final year on the ballot. Raines' career began in 1979 for the Montreal Expos (relocated to Washington and became the Nationals), but his first year as a starter was in 1981. In 1981, Raines had a batting average of .304 and a league-leading 71 steals in just 88 games (162 games is a full season). This lead to Raines being the runner-up ROY and an all-star.
All of Raines's seven all-star game appearances came from 1981 to 1987. Raines had an impressive batting average of .310 and an OPS+ of 135. Raines would lead the league in Runs, doubles, stolen bases, batting average, and OBP. Raines would be in the top 10 for MVP voting three times.
Mariners catcher Dan Wilson (left) watches Tim Raines (right) hit a homerun in Yankee stadium. Raines's home run was the first at-bat of the game. (AP Images/Ron Frehm)
While Bagwell's hitting is what got him into the hall of fame, Raines' running ability is what got him in. Raines has 808 career stolen bases, which is fifth all-time. Raines has led the league in stolen bases four times, including 90 stolen bases in 1983. Raines is also 13th all-time in stolen base percentage with 85% for his career.
Rodriguez was elected to the HOF in his first year on the ballot. Rodriguez's first year was in 1991 for the Texas Rangers. Rodriguez was fourth place in the ROY voting that season despite having an OPS+ 25% below league average.
Rodriguez's most impressive years were from 1992-2007. He had 14 all-star appearances in this span and seven Silver Slugger awards (awarded to the best hitter at each position). Although Rodriguez never lead the league in any offensive category, he won an MVP award in 1999 and had a six year peak from 1997-2002 where Rodriguez's OPS+ was 26% above league average.
Unlike most Hall of Famers, Rodriguez's best feature was his defense. Rodriguez won 13 Gold Glove awards (an award given to the best fielder at each position, which is the most ever given to a catcher. Rodriguez led the league in caught stealing percentage (CS%) nine times over the course of his 21 year career.
Bagwell, Raines, and Rodriguez will be officially inducted into the Baseball Hall of Fame one July 30th in Cooperstown, New York.
About the Writer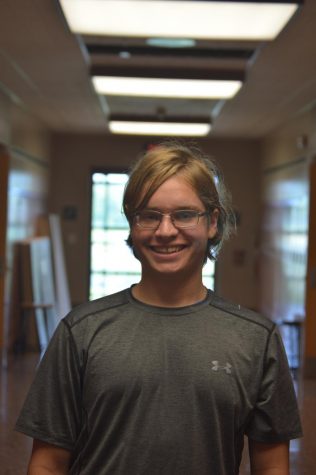 Sam Allery, Sports Editor
Sam Allery is the editor of the Sports section. He is a senior at Hershey High School and has been a part of the Broadcaster for three years. Sam also...