Years of Cheating and Drug Use Should Lead to Ban from Ballot
Hang on for a minute...we're trying to find some more stories you might like.
Barry Bonds and Roger Clemens could follow in the footsteps of Joe Jackson and Pete Rose – in both good ways and bad.
Those footsteps include being disgraced by the Major League Baseball (MLB), but on the other hand, being one of the best players of a generation. Barry Bonds and Roger Clemens are two of the most famous steroid users in MLB history. They both played from the 1990's to the late 2000's, nicknamed the "steroid era" in MLB history.
Bonds and Clemens are about to enter their fifth year on the baseball Hall of Fame (HOF) ballot, and they both received approximately 45 percent on the ballot in 2016. Even though they need 75 percent to be accepted into the HOF, their vote total is climbing, and these players could ruin the HOF if they get in.
Bonds and Clemens should be kicked off of the HOF ballot like Jackson and Rose were because it will show better punishment to steroid users, they will tarnish the HOF if they get in, and the other steroid users have been receiving vote totals that have gotten them kicked off of the ballot.
Bonds and Clemens aren't the only steroid users to be caught, and they certainly won't be the last. However, Bonds and Clemens had played their final games before they had been linked to using performance enhancing drugs (PED's). Players usually receive a 50-game suspensions in response to being caught. Even though it's a substantial punishment, players can return to the game and continue using steroids.
Jackson and Rose were both kicked out of baseball after being involved in gambling, and now they aren't in the Hall of Fame despite being well deserving. The use of PED's has been much higher than gambling among players, and the extent of the punishments could be the reason. If Bonds and Clemens were kicked off of the HOF ballot, it would show stronger punishments for steroid users and the use of PED's could go down.
Even though there are suspected steroid users in the HOF, no one has made it in with actual proof against them. If Bonds and Clemens get in, it will tarnish the HOF. One player in the Hall of Fame who has been suspected of using steroids is Mike Piazza. Piazza was drafted in the 62nd round, which means that nothing much was expected of him. He would go on to hit more home runs than any catcher in history.
This lead to suspicion around Piazza since he amounted to much more than he was suspected of; he was elected to the HOF earlier this year. It would be a completely different scenario if Bonds or Clemens were let in.
If Bonds and Clemens get into the HOF, it will tarnish the Hall's name. Putting Bonds and Clemens in the same category as greats like Willie Mays and Sandy Koufax would be an insult to the latter two players.
Bonds and Clemens took steroids after they had already played baseball for years. From 1986 to 1998, Barry Bonds was still one of the best players in baseball. He had 3 MVP awards, 8 gold glove awards, and over 400 stolen bases and home runs.
The prevailing theory is that Bonds started taking steroids after the 1998 season because Mark McGwire and Sammy Sosa stole the spotlight when they both attempted to brake the single season home run record. Bonds probably took steroids to get back into the limelight.
From 1999 to 2007, in the time in his career in which he should be declining, Bonds improved his batting average by 26 points and hit another 351 home runs.
The same thing happened to Clemens, except he is believed to take steroids because he was physically playing worse.
This is the primary reason why Bonds and Clemens have gotten more votes than other steroid users. Sammy Sosa and Mark Mcgwire received 7.0 and 12.3 percent of the votes in 2016. Some steroid users have even gotten below five percent of the votes, which gets a player kicked off of the ballot.
It shouldn't matter that Bonds and Clemens took a while to catch on to the steroid trend, they cheated. And like the others who cheated, they should be receiving very few votes or getting kicked off of the ballot.
The 2017 HOF announcement will be made in January.  
About the Writer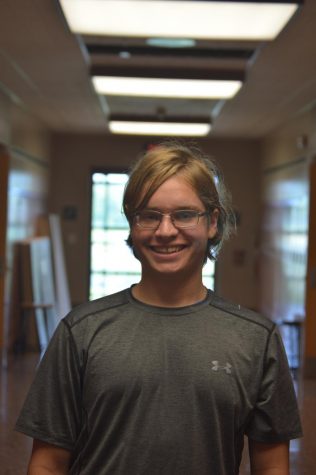 Sam Allery, Sports Editor
Sam Allery is the editor of the Sports section. He is a senior at Hershey High School and has been a part of the Broadcaster for three years. Sam also...