The Rise of Digital Art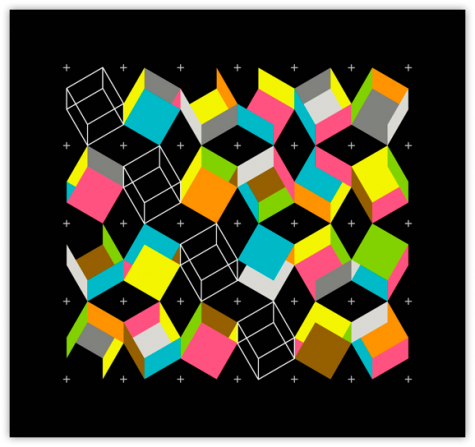 The medium of digital art has existed for over a hundred years, but it's only now that it's getting the spotlight.
Digital art is defined as artistic works that utilize digital technology as part of the creative process.
While this may seem like a niche interest, digital art actually spans an incredibly broad spectrum of mediums that range from animation and digital painting to 3D printed sculptures and video art.
Many believe that digital art often consists of solely graphic design, and that it doesn't go very far beyond that. However, digital art has existed for many years, and is a term that expands to fit in new ideas as fast as artists can come up with them.
Digital and computer art became popularly recognized in the 1950s when pioneers of the subject used oscilloscopes. With oscilloscopes, scientists were able to view devices for electrical currents to create and manipulate electric waves on computers. In 1965, Sony released the first portable video camera, and it immediately went into the hands of artists. Nam June Paik, a Korean American man who is credited with the creation of video art, was the first artist ever to use Sony's creation. Video, and later portable video, opened up a new channel for digital artists to explore and create.
Throughout the twentieth century, the pioneers of digital art were experimenting and discovering new mediums for their creativity. Now, artists all over the world reap the benefits of their predecessors' hard work.
Technological advances over the past years have pushed the world of digital art forward by leaps and bounds. The invention of tablet computers, touch screens, 3D printers, and innumerable other discoveries has made digital art, such as painting and sculpting, all the more accessible.
For digital artist Andrew Reach, this accessibility makes all the difference. Reach, who operates out of Cleveland, Ohio, had an unusual path into the world of digital art and design. After working as an architect for over 20 years, Reach had to give up practicing due to a debilitating spine condition. It was not easy for him to be suddenly out of work and in constant pain. When his spouse suggested that he try art, Reach started by making greeting cards out of antique paper scraps and graphics. This eventually branched out into the brightly-colored, uber graphic works Reach makes today.  
The fact that he can make his art on a computer allows him to make pieces on a large scale, something he would never be physically able to do if he made traditional art. To Reach, art helped him find an outlet to express his feelings and create something that represented himself.
However, it is not always easy in the world of digital art. Although Reach now works with design companies and has galleries eagerly accepting his work, he said that in the beginning of his career, and many galleries wouldn't bat an eye when he approached them.
Reach is not the only one who thinks that there seems to be a sort of stigma around digital art. Richard Davies, a digital artist from Carmarthenshire, South Wales, said that he has definitely noticed a snobbery that some artists or collectors have when regarding digital art.
"I still think it has some way to go for some people to accept it as a proper medium. Some critics see it as just the computer doing all the work, which is totally not the case – it's just a different tool to the pencil or paintbrush." said Davies.
Davies believes that these attitudes are decreasing, however, and he and his work are pretty good examples of that. He has worked with an impressive variety of commercial clients, ranging from behemoth media like Disney to distinguished publications like Conde Nast magazine.
Although Davies and Reach are living proof that digital art is on the rise, both believe that it will never fully replace the more traditional mediums. Davies said that he thinks traditional art can provide a more organic feel, and that there is room enough for both styles in the world.
Ultimately, both artists agree that art is a great outlet for feelings to manifest, no matter the medium.
As Reach said, "I don't know where I'd be if I wasn't able to do this."