HHS Runner named Male Student Athlete of the Month
The November days may be getting colder, but one HHS athlete knows just how to turn up the heat on the course and on the track.
Earlier this month, Hershey High school junior, Andrew Sullivan and fellow Hershey High athlete, senior Mya Christopher, were the named the male and female athletes of the month for November.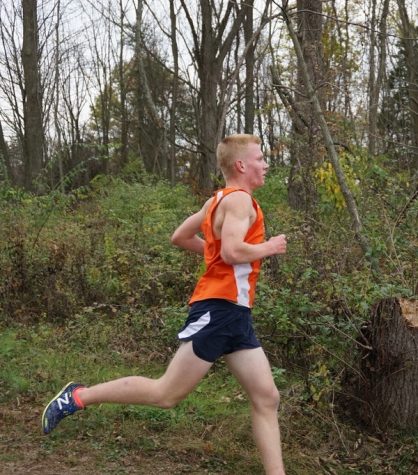 Sullivan and Christopher were the second pair of athletes in Hershey history to receive the distinction after it was created by the HHS athletic director, Scott Govern. The award was created to recognize those athletes at Hershey who have excelled at their prospective sport while representing the Trojans. The athletes are nominated by their coaches, then selected by Govern and athletic trainer, Tony Turchetta. The nominations then go on to HHS principal, Dr. Dale Reiman, for final review.
"The administration called me down to the office. I was actually kinda nervous, and I didn't know if I was in trouble," said Hershey High School junior Andrew Sullivan.
Despite admitting that he thought he would be receiving this award, "I was super honored," said Sullivan.
Sullivan is the top runner for the boys cross country team, even though this was his first year on the team.
Until junior year, Sullivan had played soccer in the fall and ran track and field in the spring. However, Sullivan decided to hang up the soccer cleats and give cross country a try in hopes to improve his race times for the upcoming track season. Sullivan ran his fastest mile time in the spring at the state track meet coming in at 4:21. The 50-60 miles he runs per week helped him receive many athletic honors. Sullivan was picked for the Mid Penn 1st team for track, received the number one runner award for cross country, and medaled at Mid Penns in both track and cross country along with qualifying for states in both.
"People always ask me, ""Why would you run for fun?'" said Sullivan. He replies to this commonly asked question by saying that he likes to see how far he can push himself. He also describes how there are "no politics" with running. "Its 100% how you do. It's all about the times," said Sullivan.
However, his mile times don't show the countless hours that Sullivan trained and practiced to get to where he is today. HHS teacher and assistant cross country coach, Mike Gustantino, says that Sullivan is very hardworking and determined to achieve his goals.
Some of Sullivan's goals include hopefully running cross country and track in college.
However, Sullivan has already achieved the goal of many high school athletes at Hershey by being part of a select group of students to receive this exceptional award.
About the Writer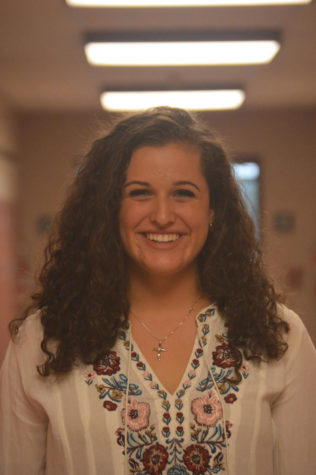 Mallory Drayer, Video Producer
Mallory Drayer is the video producer for the Broadcaster. This is her third year writing for the Broadcaster. Mallory also enjoys playing field hockey,...