Science Behind Dreams
Scientists are trying to understand the brain by studying something we spend one third of our lives doing.
Dreams are on the cutting edge of neuroscience and psychological research. Scientists have made strides in the science of dreams, now being able to narrow down the part of the brain that is active during dreams. Despite researchers' work, however, there are still more questions than answers.
Researchers have found some answers from learning what part of the brain is active during dreams.
"The entire brain is active during dreams, from the brainstem to the cortex," said Susan Blackmore.
REM, rapid eye movement, is controlled by the reticular activating system.  The limbic system deals with the emotional meaning of dreams, such as fear. The cortex provides the contents in dreams. The least active part is the frontal lobes and may explain why people are uncritical during dreams.
In addition, people go through five stages of sleep at night. Despite the belief that dreams occur the entire time people dream, REM is the final stage of sleeping and people dream during this stage. The eyes move around quickly and during REM, the heart rate and breathing quickens and blood pressure rises. People also cannot regulate body temperature. People's brain activity also increases to the same level as when they are awake, according to Science.
Dreams are a sequence of thoughts and images occurring in a person's mind while being asleep. Scientists have many theories of why people dream, and two theories are emotional regulation and threat simulation. Emotional regulation is the theory that people dream because they are trying to figure their emotions out from the that day. Threat simulation is the theory that people dream from memories of tragic events.
Ernest Hartmann, director at Sleep Disorders Center, believes that people dream because they are trying to understand and make connections to events. Hartmann theory is called the Contemporary Theory. Hartmann explains this as the shifting activation patterns and connections in our brains. The connections are very loose and are driven by emotions, according to Hartmann.
In similarity, a study in Current Biology reported that dreams are the brain's way of processing and understanding information.
Scientists not only have different theories as to why people dream but they also have found theories to what they are made of. Deirdre Barrett, dream researcher at Harvard, believes that dreams have a deeper meaning and help process emotional memories. In comparison, Patrick McNamara, neurologist at Boston University School of Medicine, believes that the experiences during dreams are emotional, vivid, but illogical and disconnected.
According to recent statistics by Life Arizona, people have three to five dreams a night. In addition,  Life Arizona found that people have a total of seven dreams a night and that dreams tend to last longer as the night goes on.
People dream constantly throughout a night, but not everyone remembers the dreams. According to Shelby Harris, director of the Behavioral Sleep Medicine Program, the amount of restful sleep people have does not determine one's memory of their dreams. Factors such as depression, stress, and anxiety can play a part in remembering dreams.
Moreover, dreams have bizarre characteristics such as recurring dreams. Recurring dreams reveal unresolved conflicts or stresses in an individual's life. The most common themes are being attacked, chased, falling, being stuck, being late, failing a test, and losing control of a car, according to Science. Recurring dreams can begin at an young age and continue happening.

Kit Olmsted, Hershey High School sophomore, has had recurring dreams for many years varying from being terrifying to stressful. She felt that her recurring dreams were a metaphor to her stress.
"Most of my dreams have recurring settings such as being at school or at home," said Olmsted.
Madison Mascari, sophomore at HHS, has also been experiencing a recurring dream for a consistent time. She recalled her recurring dream to be scary.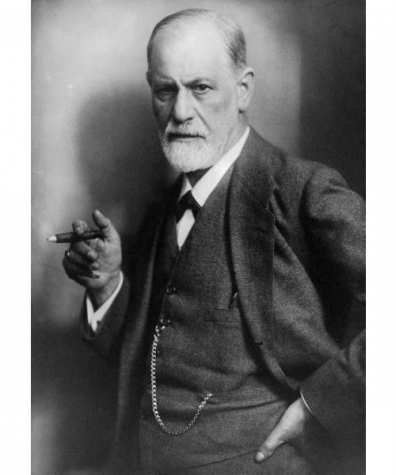 "I am running down the street with nothing next to the road and a man is chasing me," Mascari said.
Not only are recurring dreams frightening but more times than not, the nightmares are coming from fear inside the dreamer's brain. These frightful dreams are people trying to work through traumatic events. Nightmares tend to cause the sleeper to wake up, as stated by Psychology Today. Nightmares can cause feelings such as terror, fear, distress or extreme anxiety. Most nightmares are a natural reaction to stress.
Sigmund Freud, in his book The Interpretation of Dreams, said, "What is common in all these dreams is obvious. They completely satisfy wishes excited during the day which remain unrealized. They are simply and undisguised realizations of wishes."