New Pennsylvania Identification Regulation Passed
Airport security, military bases, and nuclear plants can no longer be entered with the flip of a wallet.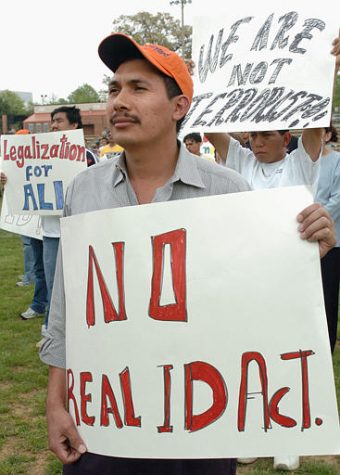 Starting in 2017, in federal buildings and airports, a Pennsylvania-issued Driver's License will be of no use for identification purposes. As of January 30, 2017, Pennsylvania citizens will need an alternative form of identification to enter federal buildings including nuclear plants, military bases, or airports according to Department of Homeland Security. DHS states that this law has been passed mainly for the fact that many terrorists use fake ID's to enter federal buildings.
According to the Pittsburgh Post-Gazette, "Beginning Jan. 30, residents of those states won't be able to use their driver's license to enter federal facilities, Homeland Security officials said in a letter to the state Department of Transportation released Thursday. The only exception will be for residents who want to enter federal facilities to apply for such things as Social Security or veteran's benefits."
Rich Kirkpatrick, a PennDOT spokesperson, told the Pittsburgh Post-Gazette that this law will have a large burden on people trying to get through airport security without any problems.
However, Pennsylvania isn't the only state who has been handling this change.
According to The News and Observer, in North Carolina, drivers will make their own decisions whether or not to follow the laws regulations and all that it entails.
This new regulation will cause many residents of Pennsylvania to get a passport since it is another alternative form of identification that will not be easy to mishandle or misuse.
In Minnesota, citizens are having trouble with this new law as well. According to Government Technology, Minnesota is one of five states that have not complied with the act. In addition, Minnesota has not been granted an extension.
According to CBS Pittsburgh, "The Real ID Act, passed in response to the 9/11 attacks, imposes tougher requirements for proof of legal U.S. residency in order for state driver's licenses to be valid for federal purposes."
In other words, this law was put in place to keep citizens safe and to keep terrorists out.
While critics argue that this law will be a burden on citizens who can not use their license, proponents argue that it is meant to keep people safe.
LehighValleyLive said there has been an estimated $140 million cost to implement the changes.