Five Depictions of High School in Movies
The school bully. The mathlete. Four years of one's life portrayed on-screen.  
Here are five depictions of high school in movies. Hershey High School students and staff weigh-in on these films and their similarities or differences to real-life.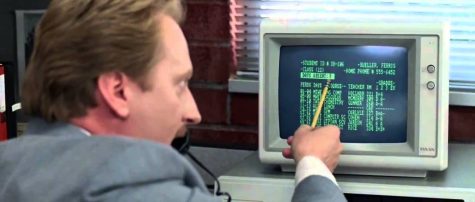 First is the 1986 film from director John Hughes, Ferris Bueller's Day Off. This film centers around Ferris Bueller, a high school senior with a knack for "being sick", or in other words cutting class, and getting away with it. That is until his suspicious principal, Edward Rooney, decides to chase him and his friends, Cameron and Sloane, through downtown Chicago, all in the effort to prove Ferris isn't really sick.
Ferris has skipped school nine times already, for the time we see in the movie is his tenth. He's the kid who cheats the system, yet he is painted as the kid everyone gets along with.
"They think he's a righteous dude," Principal Rooney's secretary Grace said about the students' feelings toward Ferris in the movie.
A survey was conducted on HHS students to see which of these five high school movies they'd seen, and whether or not they accurately depicted high school. Out of 27 anonymous HHS students surveyed, 77.78% had seen Ferris Bueller's Day Off. Only 25%, however, thought it accurately portrayed high school.
One surveyed HHS student said the fact that "the principal has enough time to track down kids skipping school" was very unrealistic.
While a principal leaving to track-down students may be played-up for comedic effect, one surveyed HHS student said that kids skip class all the time. Another mentioned that kids do want to skip school.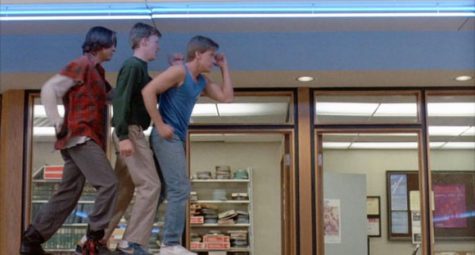 Another John Hughes film The Breakfast Club, was filmed in 1985.
"The Breakfast Club most accurately represents high school because it shows more diversity in the type of students," one surveyed HHS student said.
The movie centers around five different high schoolers: John, the rebel; Claire, the princess; Allison, the outcast; Brian, the brain; and Andrew, the jock, who have each received a Saturday detention.These five who at first appeared different, come to realize they have very similar day-to-day problems. As the group starts to bond more, their time together drawing to a close, one question enters their minds: will they still be friends on Monday?
The group, as a whole, breaks glass, rifles through papers, climbs all around, and smokes in the library. Part of the mayhem is the classic scene with the teens dancing (below).
Throughout the movie, assistant principal Richard Vernon has a chip on his shoulder. He even encourages John, nicknamed Bender, to hit him at one point in the movie. In addition to verbally abusing a student, he goes through private records of staff at the school all in attempts to get the students into more trouble.
Derek Dietz, an HHS academic literacy and English teacher, said "I think that serves more just for the plot to have someone who's so against students."
Dietz mentioned that everyday student life is pretty boring. Having a principal after students creates a story. It is entertainment, after all, Dietz said.
Moving all the way into the 2000s, Napoleon Dynamite is a 2004 film from director Jared Hess. Napoleon is living in small-town Preston, Idaho with his grandmother and his brother Kip until his grandmother gets in an accident. The brothers' uncle Rico comes to take care of them. Napoleon doesn't have many, if any, friends. That is until he befriends Pedro, the new kid who doesn't speak much English. The two go out on a limb and decide to run for class presidency.
Dietz thinks that the movie nails the idea of alienation that some high school students go through, with Napoleon taking the aggressive route to being an outcast: thinking he's better than everyone else.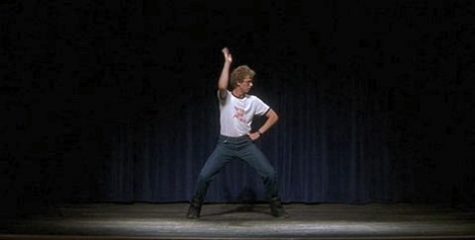 Despite Napoleon thinking he's better than everyone, the school bully, Randy, regularly hits Napoleon and one of his classmates, Fred. Especially in one scene where Fred is getting a drink at the water fountain.
Some more key points include Napoleon inviting a popular girl to the school dance by drawing a picture of her, only to be ditched as soon as the two get to the school. Another key point is when Pedro makes a pinata of Summer Wheatley, the head cheerleader, and begins hitting the pinata with a stick.
Summer runs for class president alongside Pedro and while she makes vast promises to the students as part of her school assembly speech, she eventually loses to Pedro and his "speech" where Napoleon just does a dance routine. The student body, after a brief period of silence, gives him a standing ovation. The two win the election.
"Napoleon ingratiates himself in the dance sequence, and there's a human connection not based in disgust," Dietz said.
Mean Girls is another 2004 film directed by Mark Waters. The main character, Cady Heron, was homeschooled by her parents while they lived in Africa for 15 years. Now in suburban Illinois, Cady joins the group of popular girls nicknamed "The Plastics".
70.37% of surveyed students had seen this film, with 45.83% thinking it was accurate.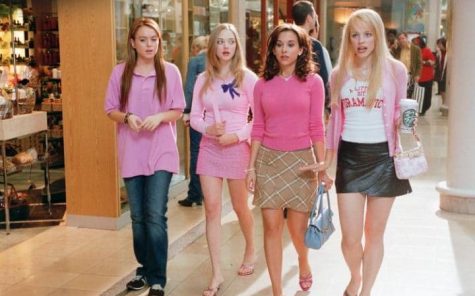 One surveyed student said, "People don't sabotage each other as much as they do in Mean Girls."
The school these girls attend has many different cliques including the jocks, mathletes, outcasts, and more, but the sabotage mostly stems from Cady's growing distaste for The Plastics. She becomes romantically interested in fellow Plastic Regina George's ex-boyfriend, Aaron Samuels, which stirs-up a lot of drama.
The Plastics have a "burn book" to start rumors and spread gossip about other girls in their school.
One surveyed student felt the cliches were inaccurate. Another mentioned that they don't think schools have one group of girls bullying kids.
The final film in this list was released in 2012. Directed by Stephen Chbosky, The Perks of Being a Wallflower is about an introverted freshman, Charlie, being accepted by two seniors, Patrick and Samantha (Sam), into their group of friends.
Out of the surveyed HHS students, 37.04% had seen it, with 29.17% finding it accurate.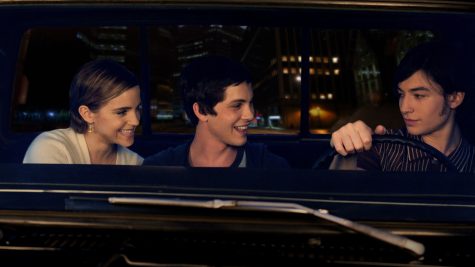 The film mentions many mature issues such as abusive relationships, with Charlie witnessing his sister being slapped by her boyfriend. It also talks about how Charlie's previous best friend had committed suicide, and the denial of the star football player Brad's love for Patrick. Brad even makes fun of Patrick for being gay while around his friends. This really upsets Patrick, who can't comprehend why Brad is so unaccepting.
Charlie never interacts with Brad, but meets many other friends of Patrick's who have shared interests with him. The outcasts in this movie are painted as truly being the cool people, with deep conversations about life as they know it.
"And in that moment, I swear we were infinite," Charlie said.
While each of these movies may be played-up for dramatic effect, many depict parts of high school accurately.
Other Links to check out:
http://playen3.bloguez.com/playen3/4067833/napoleon_dynamite_dance_scene
http://www.telegraph.co.uk/wellbeing/mood-and-mind/mean-girls-how-to-talk-to-your-daughter-abouttoxic-friendships/
http://collider.com/the-perks-of-being-a-wallflower-movie-review/
About the Contributor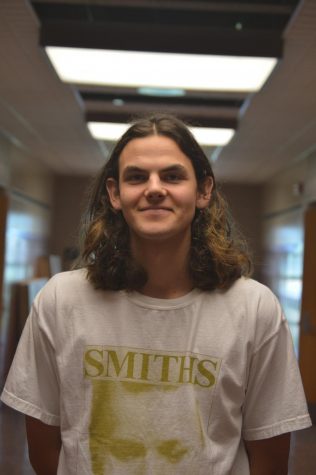 Jack Goulet, News Editor
Jack Goulet is a news editor for the Broadcaster He is a senior at Hershey High School and has been a part of the Broadcaster for three years. Jack also...