Back to school Must-Haves for 2016 – 2017
Hang on for a minute...we're trying to find some more stories you might like.
Backpacks, planners, and clothes, oh my!
As Hershey High School students walk through the doors on the first day back to school, they are overwhelmed with new trends.  Many students struggle to know what to buy to be prepared for school according to some HHS students.  Three HHS students share their thoughts on some back to school must haves for the 2016 school year.
According to HHS sophomore Madi Mascari, having a cool backpack is an essential.  Mascari believes that your backpack says a lot about who you are . "I am a backpack queen," Mascari said.
HHS senior Lydia Bowman believes that it's what's in the backpack that counts.  Bowman's must-have item is her Lilly Pulitzer agenda.  "They are adorable," Bowman said, "and they help you stay organized."
Dane Mysel, a sophomore at HHS, offered a boy's perspective.  Mysel believes that a new haircut will give you a fresh start for the new school year.  "Getting your haircut …will leave a good impression on your teachers and peers," said Mysel.
In addition to their opinions on the best items to get before school, these HHS students also have thoughts to share on their favorite stores and their personal styles.
Mysel describes his personal style as preppy, yet occasionally casual on some days.  Some of Mysel's favorite stores to shop at are J.Crew, Vineyard Vines, and Under Armour.  "Of course I go to Hurley for a new backpack," said Mysel.
Similar to Mysel's style, Bowman describes her style as "traditional, preppy, and classy."
"I really like basic colors and basic pieces, nothing too over the top." Bowman said.
Bowman loves to shop at J.Crew and Nordstrom, and she occasionally likes to shop at small boutiques in Lancaster to get some unique clothing items she knows no one has.
In contrast to Bowman's fashion choices, Mascari said she would describe her style as very eclectic; however, she thinks it is more on the urban and edgy side.
"I would have to say my staple stores are Urban Outfitters, American Eagle, American Apparel, and most definitely H&M," said Mascari.
These three students, like many at HHS, have very different styles. According to Mascari, the biggest trend this year, so far, among girls is Birkenstocks.  Mascari says that the shoes aren't really her style, but she likes them on others.
"I feel like if someone starts trend at HHS, everyone follows. It's like an entire pack of people with the same shoes or clothes," Mascari said.
In addition, Mascari said, "There isn't much diversity when it comes to what our school wears."  Mascari thinks that if we all dressed the way we wanted, the school day would be much more enjoyable.
Agreeing with Mascari, Bowman thinks that everyone wears the same clothes because certain trends are set for our school. "For the most part people wear the new trends constantly, but I personally try to wear them once in awhile," Bowman said.
However, Mysel disagrees. Mysel thinks there are a variety of styles represented throughout guys at HHS. "Obviously all guys dress differently. We all like different styles," said Mysel.
With these tips for back to school shopping for clothes, accessories, and trends, students will be all set for the 2016 – 2017 school year.
About the Writer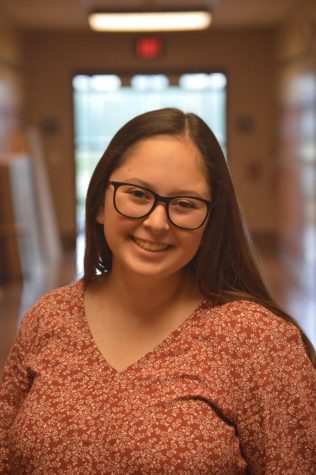 Tori Moss, Editor in Chief
Tori Moss is an editor in chief for the Broadcaster. She is a senior at HHS and has been a part of the Broadcaster for three years. Tori also enjoys musicals,...