Hershey Boys XC Run Past Palmyra, Susquehanna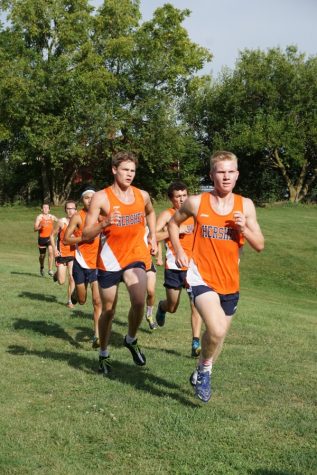 Hershey boys Cross Country team defeated both Palmyra, 19-40, and Susquehanna Township, 15-50, in a tri-meet at Palmyra's home course on Tuesday afternoon.
Early in the race Palmyra's Kevin Cole tried to set a hard pace on his home course. However, by the mile Hershey had surged three runners past Cole: seniors Grant Geyer and Raphael Abadilla and junior Andrew Sullivan.
Abadilla, Sullivan, and Geyer ran together and finished together 17:45, 17:46, and 17:47 respectively.  Cole was fourth in 17:59 while fellow Palmyra Panther Derek Wadas finished fifth in 18:16.
Hershey saw strong performances by Casey Sisco, whose 18:16 was good enough for sixth place.  He was followed at 18:17 by Trojan Kyle Karpa in seventh.  Jackson Willen, 18:37, Hagan Seeley, 18:40, and strong freshman, Ethan Rogers, 18:44, finished before Palmyra could score their fourth runner.
Hershey sophomore Mike Morris did not compete due to illness.  He is expected to rejoin the team in the next week, according to head coach Al Fricke.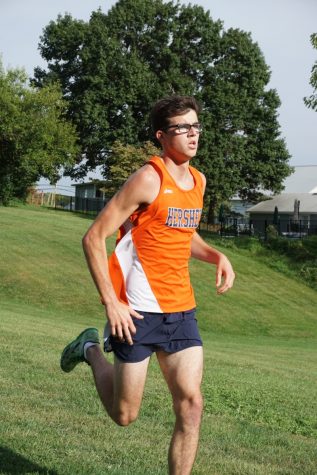 Susquehanna's best runner Daniel Morris finished eighteenth in 19:12.
Palmyra defeated Susquehanna 15-50.