Trump vs. Clinton Behavior in Spotlight
With the finish line right around the corner, Hillary Clinton and Donald Trump are battling to the very end. However, their weapon of choice isn't exactly what some people are happy with.
With the month of November close in sight, the top two candidates, Hillary Clinton and Donald Trump, are no strangers to the news. With interviews, tweets, rallies, and press conferences, both of the candidates are making headline after headline.
However, many people, like Miriam Collins, a Civics and German teacher at Hershey High-school, don't necessarily believe that the behavior that Clinton and Trump are displaying is appropriate in the media. Whether it be name calling or references to certain groups of people, Trump and Clinton are both being called out.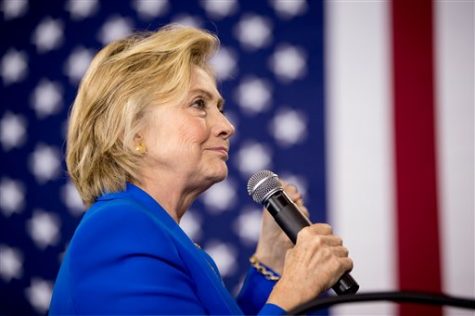 Starting with Twitter, both candidates are very active with their daily posts on their account. Between the dates August 20th and September 6th, Trump posted a total of 161 tweets, 37 (roughly 22%) of which were directed to Clinton. Clinton posted a total of 275 tweets, 124 (roughly 45%) of which were directed to Trump.
However, there was a slight difference in the types of tweets being posted between the two candidates. Trump's tweets to Clinton included more name calling, especially using the specific phrase "Crooked Hillary." For example, on August 28th, Trump said "I think that both candidates, Crooked Hillary and myself, should release detailed medical records. I have no problem in doing so! Hillary?". On September 4th he said, "The polls are close so Crooked Hillary is getting out of bed and will campaign tomorrow. Why did she hammer 13 devices and acid-wash emails?"
Clinton's tweets are more about who Trump is as a person. On August 31 Clinton said, "Trump just failed his first foreign test. Diplomacy isn't as easy as it looks. -H." On the other hand, Clinton posted many more videos and articles on Trump's plans as president and why he is not the right person for the job. For example, Clinton posted a video on September 3rd stating that "Trump has embarrassed [the United States of America]…"
Collins found Trump's use of the phrase "Crooked Hillary" especially unseemly. She said, "You can't talk about a person who might be president as that." She also referred to a time where Clinton said that, "People who vote for Donald Trump are irredeemable," and did not react fondly to either Trump or Clinton's word choice.
Collins explained how many people are blaming some of the language on the time period of the election. However, she doesn't believe that is a suitable excuse. She agrees that the behavior being shared with the world by Trump and Clinton is not what she likes to see. While she understand that the candidates are only human, she still found herself shocked at all the tweets in particular being posted on both sides.
Referring to Trump, Collins noticed his temperament and his constant remarks specifically towards gender, race, ethnicity and citizen status.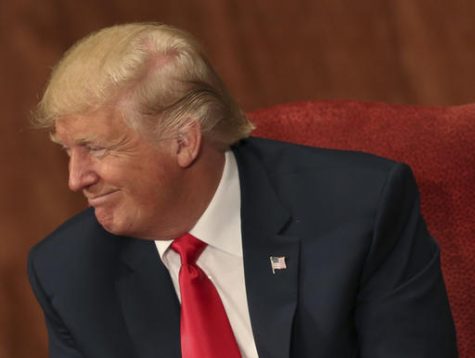 Collins said, "He's said several things that I think are not becoming of a person who wants to be the president of the United States." Along with, "That's not the type of person I'd like to see behavior wise."
Collins also believed that Hillary Clinton was not much better. While she believed that Clinton was more tempered, she also said that she lacks in good judgement sometimes. Collins stated, "I think both [Trump and Clinton] are busy people, and I think both should leave their tweeting and social media to an assistant whom they trust."
A recently popular topic has been Clinton's decline to hold a press conference for 278 days. Instead, she conducted around 350 interviews. As of August 30th, Trump held 17 press conferences in 2016; however, he did ban certain journalists from those press conferences.
On this issue, Collins said, "Both candidates need to be more transparent. Both are gonna be asked questions that they don't want to answer… As president, you're going to be seen by the entire world and you can't be hiding behind secrets."
Collins was not very happy with the two candidates' choice of campaign strategy. She explained that they are simply ignorant to each other and they are not setting a good example of temperament on either side. "There's a certain way you act, there's a certain way you treat people, there's a certain way you talk about people," she said.
She explained that one wrong word could make a difference. "I think this election leaves me a little cold ," Collins said.