Sandra Bullock Celebrates 51st Birthday
By: Jenny Kim
People's 2015 "Most Beautiful Woman" has just celebrated her 51st birthday.  We should all look so good at 51.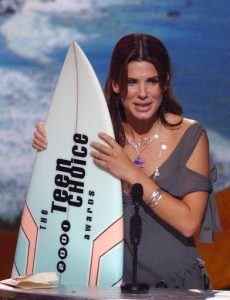 Sandra Bullock is celebrating her birthday today on July 26, 2016. Bullock was born in Arlington, Virginia but mostly lived her life on the road. Bullock had also traveled through Europe at a young age, studying dance and music.
Bullock's father was a voice teacher and her mother was German opera singer. Their influence of stage performing had persuaded Bullock to enjoy the love of theatre. From there, Bullock had joined numerous children's choirs.
Around the age of 12, Bullock had returned to the United States, where she attended Washington-Lee High School in Washington, D.C. Bullock fit in quite well with the students, where she became a cheerleader and a member of the theatre department.
Later on, Bullock had first gotten into acting at a college in North Carolina. However, she was three credits away from getting her Bachelor's Degree. Therefore she went on to New York in 1986 to pursue her acting career. There, she had taken acting classes at the Neighborhood Playhouse Theatre.
During her time in New York, she had landed a few minor parts in "Demolition Man" (1993) and Wrestling Erming Hemingway (1993) but her real success had started with the movie "Speed" (1994).
From there, Bullock had also starred with Nicole Kidman in "Practical Magic" (1998) and then "Miss Congeniality" (2000), a comedic beauty pageant movie that had gotten good status at the box office. Finally in 2009, Bullock appeared in the romantic comedy "The Proposal", along with actor Ryan Reynolds. The movie had grossed $300 millions dollars total, being a huge success.
The most touching and emotional movie that Bullock had starred in, "The Blind Side", was a huge success for Bullock. This movie had landed her an Academy Award for Best Actress and a Golden Globe.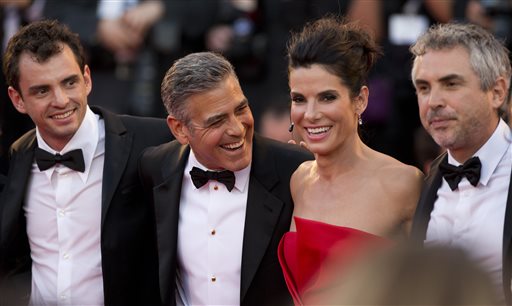 In 2013, the groundbreaking performance by Bullock in the movie "Gravity", co-starring with George Clooney, had only established her talents even more. The movie was recognized for its fantastic visual effects and outstanding performances. "Gravity" had brought in $720 million total in the worldwide box office.
Bullock is known as "America's Sweetheart", with her charming and friendly personality. Along with that nickname, Bullock was also noted as Forbes's No. 2 most powerful actress. Bullock's amazing personality and exceedingly great talents have also landed her a star on the Hollywood Walk of Fame.
Along with her acting achievements, Bullock has also been running her own production company, called Fortis Films. She had produced the famous sitcom, "George Lopez", that had engrossed her $10 million.
Sandra Bullock has won a total of 73 awards and earned 106 nominations, proving to be one of the most talented actresses in the US. Thanks to Bullock, people from all over can enjoy the romantic comedies or heart wrenching dramas that she has given. Her dedicated work and talent will never be forgotten.