Mallory Gillespie, Video Producer

October 15, 2020
Pennsylvania Governor Tom Wolf and Secretary Dr. Rachel Levine have introduced new guidelines for spectators at high school sporting events. In the past, indoor events were restricted to only 25 people, including players and coaches, while outdoor events allowed up to 250. The new guidelines will allow ...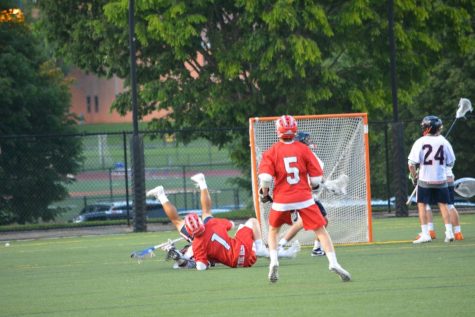 Sophie Beck and Caroline Glus

May 17, 2019
Hershey took home a 10-6 win against Susquehannock in the district play-offs, Thursday, May 16, 2019. Susquehannock started off the first quarter strong, quickly scoring five goals. Despite falling behind 5-2, Hershey began to dust themselves off and eventually got the score to 4-5 by halftime. ...