Gunman Kills 19 Students and 2 adults at Texas elementary school
An 18-year old gunman opened fire Tuesday at a Texas elementary school and killed at least 19 students, according to ABC news. Robb Elementary School is in the heavily Latino town of Uvalde, Texas.
Officials say that it is the deadliest school shooting in a decade and the deadliest shooting in Texas history. The shooter, Salvador Ramos, was reportedly killed by law enforcement.  Officials did not disclose a motive.
Two adults were killed and Governor Greg Abbot claims that one of the adults was a teacher. This attack on Robb Elementary School was the deadliest since the Sandy Hook Elementary shooting back in 2012. 
This attack came days after the shooting in Buffalo, New York at a supermarket. Any calls for reforms for America's guns have not increased since Sandy Hook. 
According to ABC news, President Joe BIden demands a call for new gun regulations in response to the attack. 
Many of the wounded were rushed to Ugalde Memorial Hospital and officers have not found a motive. 
Ramos had hinted on social media that he would attack the school and even killed his grandmother prior to the shooting. Additionally, he even posted guns on Instagram.
Texas has been the site of some of the worst shootings in America for over five years. 
The victims' names that have been identified: 
Uziyah Garcia (8), Xavier Javier Lopez (10), Amerie Jo Garza (10), Mekenna Lee ELrod (10), and Jose Flores (10). The two teachers are Irma Garcia and Eva Mireles. 
Leave a Comment
About the Contributor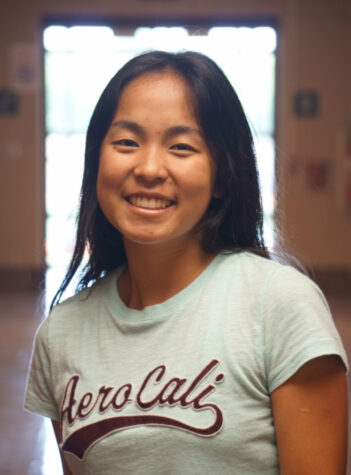 Allyson Lin, Copy Editor
Allyson Lin is senior and has been part of The Broadcaster for three years. She enjoyes hanging out with her friends and listening to music in her free...