Hershey Boys' Tennis lose match against Cumberland Valley
Hershey Boys' Tennis fell to Cumberland Valley 1-4 in a home match on Friday, April 9, 2022.
The Trojans played two doubles matches and three singles. Junior Monty Hanford and Senior Matthew Carrera won one doubles match. Hershey won the first set 6-3, and came back from 1-5 in the second set, winning six games in a row to finish 7-5.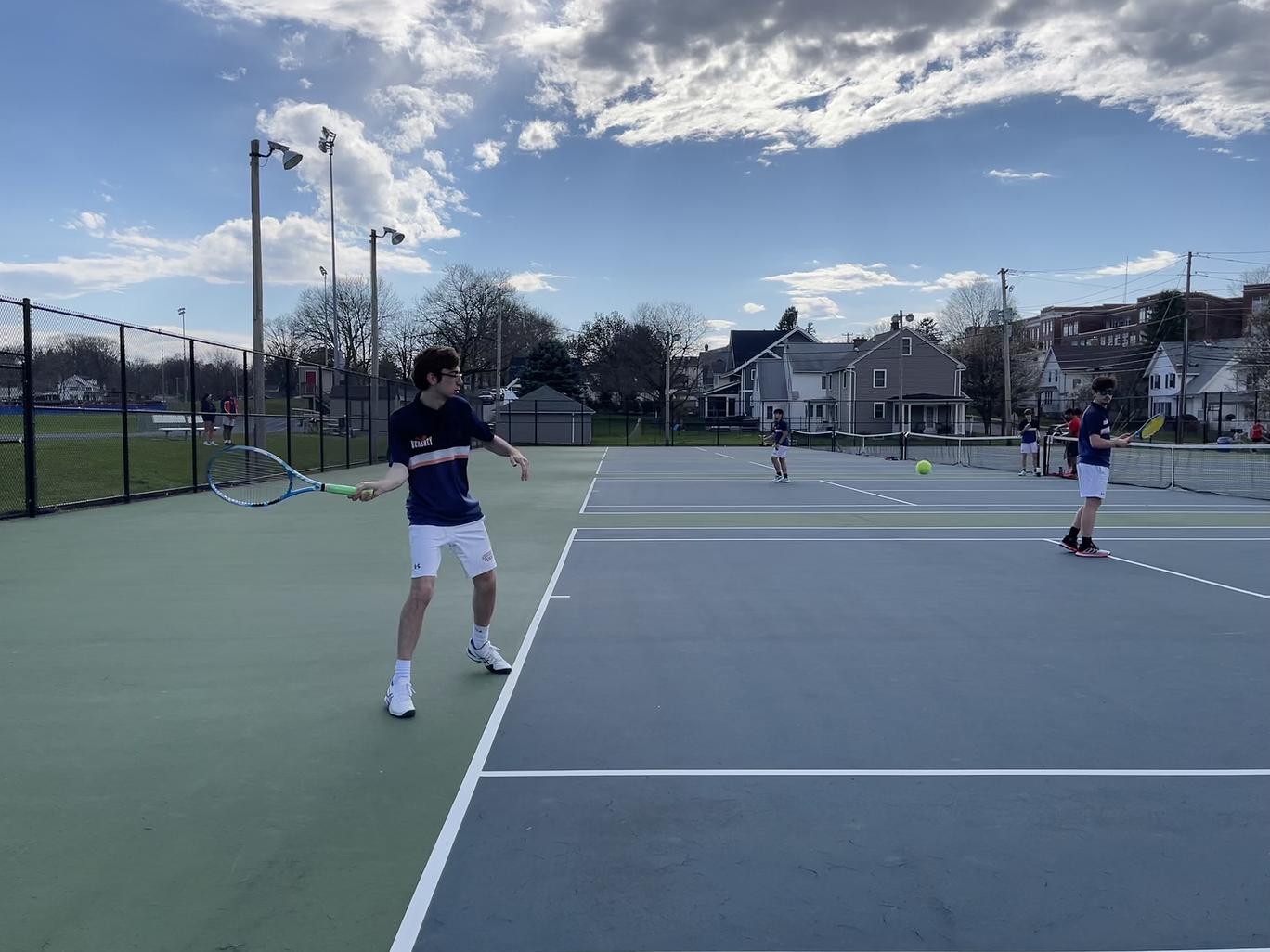 Hershey dropped the other doubles match along with three singles games.