Florida anti-LGBTQ bills make their way through state legislature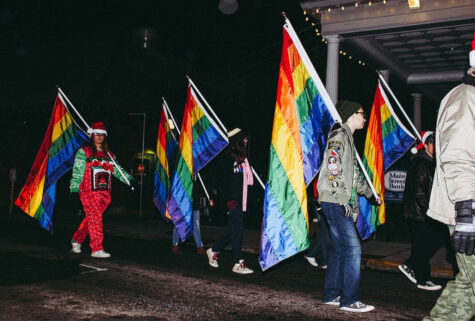 The amount of support for the LGBTQ+ has increased in the last few decades, but a bill preventing discussions about sexuality has moved forward in Florida.
On the website of the Florida House of Representatives, HB 1557/SB 1834, known as the Parental Rights to Education and "Don't Say Gay" bills, allows parents to take legal action if it infringes on their fundamental right to control and make decisions for their children. This includes legal action against schools that allow the discussion of gender and sexuality.
The bills, introduced by Republican Representative Joe Harding and Senator Dennis K. Baxley, were recently approved by the Florida Senate of Education Committee. It would need consideration by two more Senate committees and the Florida House before it would go into effect.
"What this bill allows for is the parents to be able to pursue the school to, No. 1, get information from the school of what is being talked to and told to the child and also damages relating to how that has affected that child," Harding said about HB 1557, according to Florida Politics.
Although certain Florida representatives and Florida Governor Ron DeSantis are in agreement, some people have criticized the bills. On Twitter, President Joe Biden and the White House spoke out against SB 1834, dubbing it "hateful." 
"Today, conservative politicians in Florida advanced legislation designed to attack LGBTQI+ kids. Instead of making growing up harder for young people, 
@POTUS is focused on keeping schools open and supporting students' mental health," the White House tweeted on February 8.
Chasten Buttigieg, husband of former presidential candidate Pete Buttigieg, tweeted against the bill as well. He referenced a survey from the Trevor Project and acknowledged that 42% of LGBTQ+ youth considered attempting suicide in 2021.
Bills similar to the limitation of LGBTQ+ education presented in HB 1557/SB 1834 were passed in other states such as Tennessee. In Tennessee, HB 0800 prohibited public schools from using textbooks that "promote, normalize, support, or address lesbian, gay, bi-sexual, or transgender issues or lifestyles."