Halloween Trick-or-Treating safely in 2021

Different types of Halloween pumpkins are lined up at a pumpkin farm. Parents are allowing their kids to resume a somewhat normal Trick-or-Treating this year with the pandemic still around.  (More Nevermore/CC BY-NC-SA 2.0)
From new costumes to popular candy selections, families are excited to celebrate the festivities! 
This season's candy sales have skyrocketed. Additionally, this year's costumes are varied from different genres and styles. The CDC said that Trick-or-Treating is safe and masks are not necessary.
Last Halloween, trick or treating was limited more than previous years because of the threat of Covid-19, especially for younger children. However, according to Our World in Data, over 416 million doses have been given to residents in the United States this year, allowing Trick-or-Treaters the opportunity to resume a somewhat normal Halloween routine. 
"The main point is that outside is really safe. Maybe if you're in a concert venue where you're packed cheek by jowl like sardines, maybe there would be a possibility of transmission. But really, trick-or-treating is probably completely safe," said Peter Millard, a former epidemiologist for the U.S. Centers for Disease Prevention, in an interview with Bangor Daily News
Being able to resume activities has sparked the excitement for Halloween, and one of the areas it can be seen through is the candy sales. Due to the extra excitement, candy sales are said to reach the highest they've ever been. 
"Consumer spending on Halloween-related items is expected to reach an all-time high of $10.14 billion, up from $8.05 billion in 2020," according to the National Retail Federation's  annual survey conducted by Prosper Insights & Analytics.
Many Americans are trying to make up for lost time and gatherings since the pandemic narrowed them down last year. Consequently, many more people will be out looking for candy causing the sales and demand to rise, unlike previous years.
According to Candy Store, "America's favorite Halloween candy is Reese's Cups, followed by Skittles and M&Ms."
In addition to candy, people are also excited about their costumes, and this year there are a multitude of new looks that are popular.
The list for Halloween costumes for teens covers almost all the topics and genres you could think of. 
Teenage group ideas include, m&m's, fairies, disco girls, police officers, angels, cowgirls, and space aliens. The inflatable alien man and dinosaur as well as the inflatable sumo man costumes, have been popular inflatable costumes throughout the past few years.
With 73.1 million, 18 and under kids trick-or-treating this year from The U.S. Adult and Under-Age-18 Populations: 2020 Census, you can expect to see many different costumes in the streets. 
Halloween costumes can get pricey, and DIY costumes are the solution for that.
"In fact, many of these homemade costume ideas only take a few minutes to put together," said Homemade Halloween Costumes for Kids, Adults and Everyone, "making them great options if you waited until the last second to come up with your 2021 look." 
Leave a Comment
About the Contributors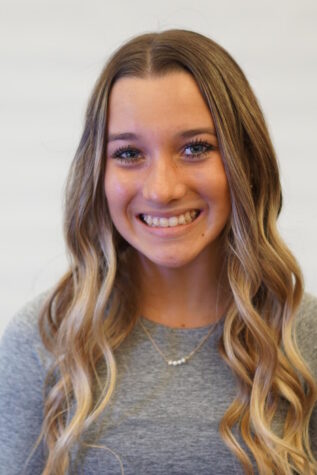 Christina Lengle, Reporter
Christina Lengle is a Sophomore and a reporter for The Broadcaster. This is her first year as a reporter. She enjoys running track, cheering, and spending...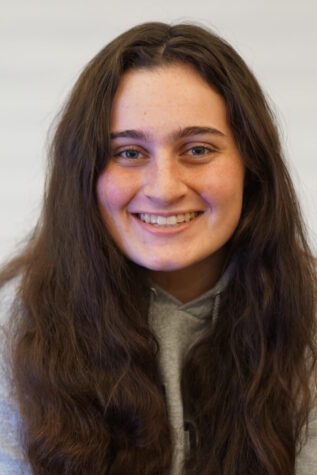 Grace Catalone, Reporter
Grace Catalone is a reporter for The Broadcaster. She is a sophomore and is her first year as a reporter. Grace enjoys spending time with friends, cheering,...