Hershey Boys Basketball falls to Lower Dauphin in first game of the 2020-21 season
The Hershey Boys Basketball team took a 67-69 loss at Lower Dauphin on Tuesday, January 12. With this loss, their record is 0-1. 
The Trojans' starting 5 included seniors Jackson Mascari, Joey Corado, Davey Loyd, junior Jack Argento, and sophomore Marcus Sweeney.
This was the Trojans first time seeing the court for a game since the 2019-20 season. Coming off of a few weeks of missed practice due to COVID-19, this first rival game was a tough loss.
Despite having the lead for the 1st half of the game, the Trojans could not keep enough momentum to secure the win. The score stayed tight for the majority of the game, but the Falcons managed to gain a lead in the 4th quarter that Hershey could not quite recover from in time. 
Senior captain Jackson Mascari led the team in scoring with 37 points for the Trojans. 2 of Hershey's starters; Argento and Sweeney, and junior Zach Miller fouled out in the second half, making it even tougher to recover.
The current pandemic added a new aspect to the game. Masks for players are required for the duration of the match, on and off the court. The environment of the gym is also altered with reduced attendance of spectators only consisting of home team parents.
According to the team, they have a bright season ahead of them. Hershey is predicted to finish first in the Mid-Penn Keystone Division via Penn Live.
"Proud of the boys for competing, not the result we were looking for," said senior captain Joey Corado, "Seeing this team compete I know we'll bounce back and start playing to our full potential."
The Trojans next game is against Mechanicsburg on Wednesday, January 20th at HHS. The link for streaming can be found here.
About the Writer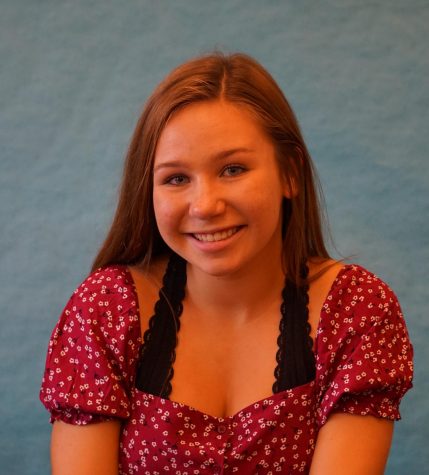 Mallory Gillespie, Video Editor
Mallory Gillespie is a video editor for the Broadcaster. She is a junior at Hershey High School and a second year member at the Broadcaster. Mallory also...