Vienna Girls Club releases new music
Hershey High School Senior Benji Keeler released an EP titled "Rock Candy" under the name Vienna Girls Club. The EP was released on New Years Day and since its publication, it has received around 100 listens.
This is Vienna Girls Club's first publication of music thus far. However, this is not Keeler's first time releasing music.
Keeler is a part of a band called Saltwater Pools and has been since his freshman year. He played drums in the band. Along with drums, Keeler also plays guitar, bass, and the violin.
He says that while he thinks that "there are some subtle influences from Saltwater Pools" in his latest music he doesn't think it is "like anything Saltwater Pools has played."
His first release "Rock Candy" has five songs on it. Keeler considers it indie music and says all of the songs can be found on his SoundCloud.
The endeavor was something that Keeler has been considering releasing since May. He's taken songs he made over the past year and a half and compiled them into the EP.
Keeler says there isn't a specific influence that helps him create songs, but rather "just messing around with [his] guitar in [his] room and figuring out what sounds good."
He wasn't nervous to have his music released, he just said he was excited. Keeler said, "I don't think you need to have a perfect voice to create good music, I think as long as you're willing to put it out there it can be good."
In the future, Keeler intends to release another two singles before releasing his next EP in February.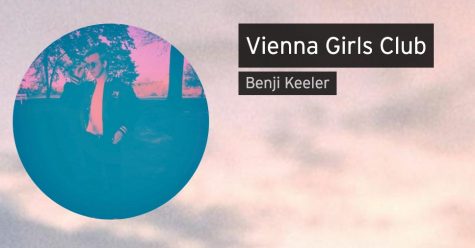 About the Writer
Anna Callahan, Copy Editor
Anna Callahan is a copy editor for the Broadcaster.  She is a senior at Hershey High school and a third year member of the Broadcaster. Anna enjoys reading,...