TikTok investigating videos promoting starvation and anorexia
TikTok has opened an investigation after The Guardian found pro-anorexia/starvation content despite the company's efforts to ban the advertising of weight-loss products and disordered eating.
With the majority of users being between the ages of 16 and 24, these harmful accounts promoting eating disorders are "deeply disturbing", according to Dr. Jon Goldin, vice-chair of the child and adolescent faculty at the Royal College of Psychiatrists.
Even with efforts to block the content, these videos were still easy to find. Users could get around restrictions by misspelling words and common terms.
TikTok has now launched an in depth investigation and has taken action to remove all pro-starvation content. The social media app has banned six accounts for violating community guidelines.
A TikTok spokesperson said: "As soon as this issue was brought to our attention, we took action banning the accounts and removing the content that violated those guidelines, as well as banning particular search terms. As content changes, we continue to work with expert partners, update our technology and review our processes to ensure we can respond to emerging and new harmful activities."
About the Writer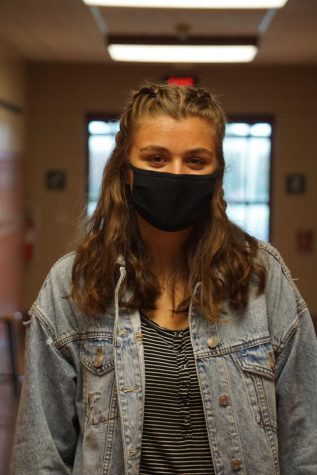 Molly Ziesenheim, Reporter
Molly Ziesenheim is a sophomore and a first year member of the Broadcaster staff. Molly enjoys skiing and spending time with friends.