Governor Tom Wolf sets new guidelines for Pennsylvanians through January 4
On Thursday, December 10, Governor Wolf and Secretary Levine announced new mitigation efforts to battle COVID-19 in Pennsylvania. The new guidelines were set to begin on December 12 and will stay in effect until 8 a.m. on January 4, 2021. These measures include the following:
All in person dining experiences at businesses in the retail food industry are temporarily suspended. Modified outdoor dining to fit existing restrictions and guidelines may continue.

Indoor gatherings/events of more than 10 people are prohibited. This excludes places of worship.

Outdoor gatherings/events of more than 50 people are prohibited.

All in person businesses serving the public may operate at 50% occupancy.

Indoor operations at gyms/fitness facilities are prohibited for the time being. Outdoor classes may continue as long as face coverings are worn.

All in-person businesses in the entertainment industry serving the public within a building or indoor defined area, including, but not limited to, theaters, concert venues, museums, movie theaters, arcades, casinos, bowling alleys, private clubs, and all other similar entertainment, recreational or social facilities, are prohibited from operation.

Voluntary activities sponsored or approved by a school entity's governing body or administration are suspended, but these extracurricular activities may be held virtually.

All sports at K-12 public schools, nonpublic schools, private schools and club, travel, recreational, intramural, and intramural sports are paused. Professional and collegiate athletics may continue without spectators and with careful consideration of the CDC's guidance.
The rising case count in the commonwealth pushed Levine and Wolf to enforce the existing and new guidelines. The hospitals are being overwhelmed, and deaths by COVID-19 are becoming more prominent in the state of Pennsylvania. Two recent studies by Yale and Stanford support the mitigation efforts above, and explain the reasoning behind this decision.
HHS will continue with virtual learning, extracurriculars, and suspended winter sports until the guidelines expire after winter break on Jan. 4.
"With these measures in place, we hope to accomplish three goals: First, stop the devastating spread of COVID-19 in the commonwealth. Second, keep our hospitals and health care workers from becoming overwhelmed. And third, help Pennsylvanians get through the holiday season – and closer to a widely available vaccine – as safely as possible," said Wolf, "This is a bridge to a better future in Pennsylvania."
About the Writer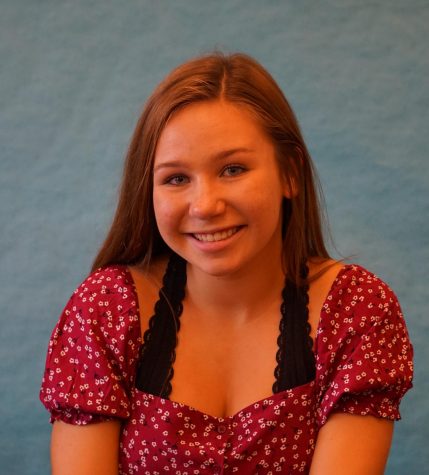 Mallory Gillespie, Video Editor
Mallory Gillespie is a video editor for the Broadcaster. She is a junior at Hershey High School and a second year member at the Broadcaster. Mallory also...