HHS boys, girls cross country race past Palmyra, Cedar Cliff
Hershey Boys and Girls Cross Country teams defeated Palmyra and Cedar Cliff in a tri-meet at Shank Park on Tuesday October 6, 2020.
Palmyra brought a strong team, but fell to HHS 23-38. Senior Evan Alander led the Hershey squad with a fast 17:13 on the hilly Shank Park course.  Alander battled throughout the 3.1 miles with the Cougars Jakolby Fackler, but Alander won out in a very tight decision at the finish line.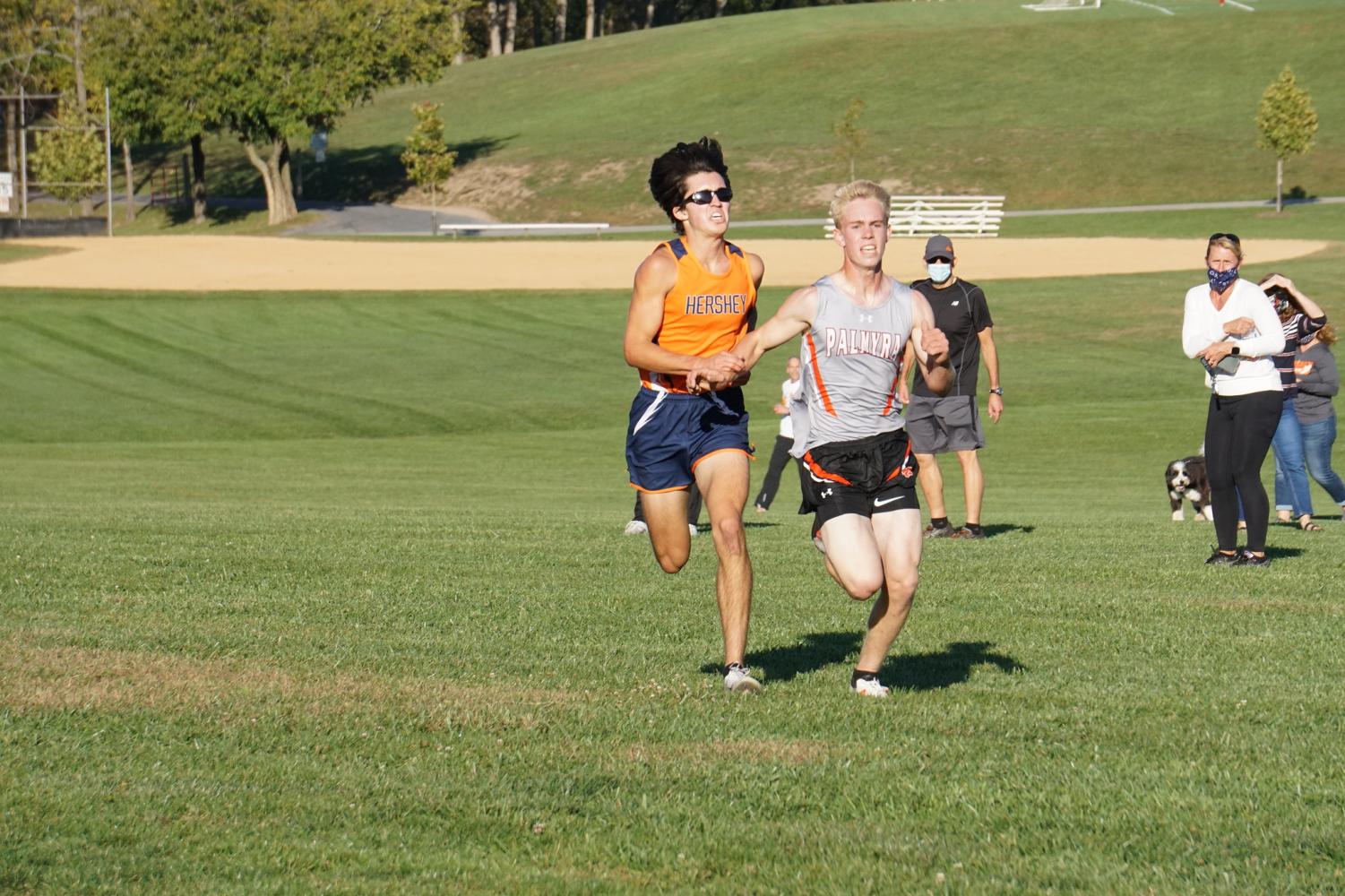 Close behind Alander were junior Dillan O'Shell (17:44), senior Peter Barto (17:47), Nick Kelly (17:52), sophomore Adam Nielson (18:00) rounding out the scoring.  Hershey put nine runners before Palmyra pushed their first five across the line.
Against the boys, Cedar Cliff were shutout (15-50) only getting their first runner, Jackson Green, across the line at the 18:43 mark. Cedar Cliff also lost to Palmyra 15-48.
On the ladies side, Hershey also dominated, defeating Palmyra 19-40 and Cedar Cliff in a shutout (15-50) as the Colts only had a single runner.
Sophomore Brooke Preputnick and senior Emma Taylor paced home the Trojans with 20:18 and 20:19, respectively.  Sophomores Ally Wilson (21:11), Taylor Simmonds (21:46), and junior Julia Zakovitch (21:59) rounded out the scoring runners for Hershey.
Hershey lines up next against Lower Dauphin at the Conewago Elementary School course for the final meet of the season on Tuesday, October 13, 2020.