10 Fun Things To Do With Friends In Summer 2020
It is finally summertime, and every day leading up to summer we think of all the fun things we will do. Usually these things don't happen because the summer days go by quickly, but there are many things that don't require a great amount of time and can be enjoyed with friends. So when summer isn't going the way you planned it would, here are some things you and friends can do. They are all fun and easy activities that can be planned quickly, and can all be done while keeping a safe distance. The activities can also all be done near Hershey.     
1: Have a Photoshoot 
With just a couple friends, you can have a whole photoshoot. Around Hershey there are many different destinations to take photos such as in front of barn doors or in a field with flowers. If you are willing to drive a little bit of a distance, Ruins Park is a nice place to take some fun pictures. Ruins Park is located in Glen Rock, PA, and it is about an hour away. 
2: Have a Picnic 
Picnic's are fast and easy to prepare, and can be enjoyed with friends. You can stop at any fast food place or restaurant to get food to enjoy, or you could even prepare your own food. Picnic's can be enjoyed with several people, and there are many parks around Hershey to have a picnic. For example Shank Park is a location with lots of space where you and some friends can set up a picnic. 
3: Water Balloon Fight  
WIth all of the pools being closed this summer, there isn't much you can do when it comes to swimming. No water balloon fights are swimming, but it's the closest thing. Water balloons are cheap and easy to find in summer. Bunch o Balloons are easy to fill with water and don't require you to tie each and every balloon. Go back to the good days and have a water balloon fight.   
4: Stargaze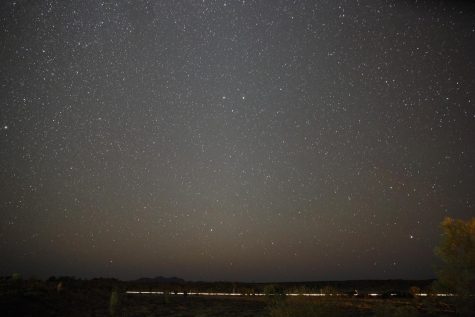 Stargazing is such a fun activity that you can do with friends. All you need to do is go outside on a nice, clear night and look up at the stars. Stargazing can be enjoyed with friends, or even by yourself. Something to help with stargazing is getting the app, SkyView Lite, with this app you just aim it into the sky and it will tell you the names of stars and show where other planets are just by pointing at one. It is super easy to use, and the app is free.  
5: Backyard Movie 
Getting an outdoor movie projector and screen system can be a little bit of an investment, but it is definitely worth it. You can gather some friends and enjoy an outdoor movie on a nice summer night. The screen will be large enough, so you and all your friends will have plenty of room to social distance if needed and can still see that movie. You can stream any movie or show from your laptop, so there are tons of options when it comes to deciding what you would like to watch. Pop some popcorn and grab some candy to snack on while enjoying the movie with friends. 
6: Tie Dye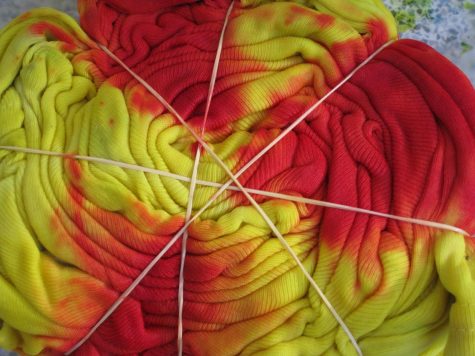 Tie dying clothes has come back to be a big trend in 2020, and with all the free time in summer you, and your friends pick up a tie dye kit. It takes very little time to tie dye clothes, and it is a fun, crafty activity. Tie dying can be messy, so make sure you wear gloves! 
7: Hiking 
Around Pennsylvania there are a lot of places to go hiking, Governor's Dick, a hiking trail in Lebanon, PA. The trails lead you to a sixty foot tall tower where you can get a great view of PA. Hiking is peaceful, and can be enjoyed with friends. Another popular trail for teenagers is the Hawk Rock Trail. The trail is located in Duncannon, PA, and leads to a destination seven-hundred fifty feet in elevation. 
8: Mini Golf
Mini golf is a fun, friendly competition that you can have with your friends. There are several places in PA to play mini golf. If you live in Hershey, Adventure Sports, is a nice place to enjoy with your friends. Adventure Sports has many options that is not only mini golf including a driving range, bumper boats, go-karts, batting cages, and outdoor laser tag. If you live in Hummelstown, the Challenge Family Fun Center, is a good choice. At the Challenge Family Fun Center you can enjoy mini golf, an arcade, and batting cages. 
9: Go Kayaking/Tubing in the Susquehanna River 
The Susquehanna River is a good place to hang out with a group of friends. You can easily pick up a cheap raft at Target or any other store. Another thing you could buy is an inflatable kayak, they are just under $100 for a two seater kayak. Instead of spending hundreds of dollars on a kayak, an inflatable one is easy to transfer from place to place and is way cheaper.  
10: Fishing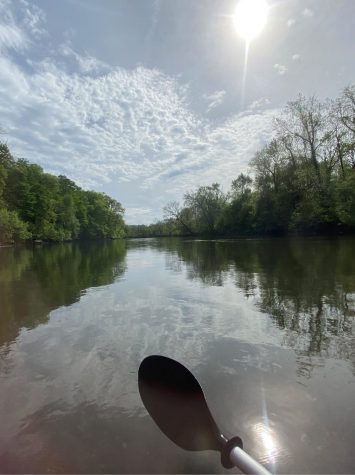 Fishing is an easy activity to do with friends. There are many places around Pennsylvania to fish such as Bullfrog Valley Park, and the Susquehanna River. If you are over the age 16 you will need a fishing license to go fishing, so make sure you have one. You can find out information on prices and the different fishing licenses on the Pennsylvania Fish & Boat Commission website.