Debunking: Rumors of Life Threatening Coronavirus Vaccine Trial in Africa
Posts surfacing social media suggest that there have been vaccine trials for the coronavirus being conducted in Africa, which is completely false.
There is no exact answer when asking how these rumours started; however, the idea may have been initiated by two French doctors who suggested the vaccine for the coronavirus could be tested in Africa. 
This racist and inhumane concept was proposed during a televised debate, by the head of the intensive care unit at the Cochin Hospital in Paris, Jean-Paul Mira. 
"It may be provocative. Should we not do this study in Africa where there are no masks, no treatment or intensive care, a little bit like it's been done for certain AIDS studies, where among prostitutes, we try things, because we know that they are highly exposed and don't protect themselves?" said Mira, according to Aljazeera.
Right after his statement, Camille Locht, research director at France's national health institute, shockingly shared the same mindset as Mira, according to Aljazeera.
Locht said, "You are right. And by the way, we are thinking in parallel about a study in Africa using this same approach."
Immediately after hearing these statements, many people like former footballer Samuel Eto'o were outraged, and implied they were racists. Eto'o expressed his anger by calling the doctors "murderers," according to BBC News.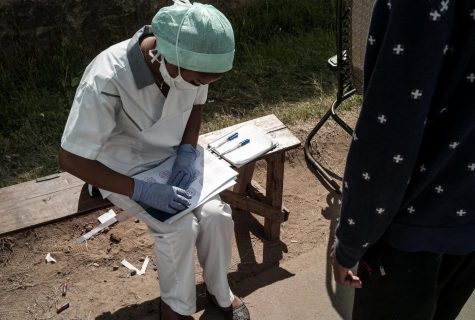 What these doctors were saying was awful, however trials for the vaccine never ended up happening. These Facebook posts, possibly fueled by these doctors' claims, roamed social media and were spread in clickbait news headlines saying that a trial for the virus in Senegal resulted in seven children dying. 
These rumours can be squashed when looking at the scientific journal, Nature Reviews Drug. This journal has a list, with all the vaccine candidates, that shows no trace of vaccine trials undergoing in Senegal, or the whole continent of Africa for that matter. 
These stats help confirm that there are no forced trials happening in Africa, and to never automatically believe what you see regarding this virus, if there are no reliable sources to back it up.