Hershey Boys Basketball Win Late Against East Pennsboro
Hershey Trojans Boys Basketball defeated East Pennsboro 52-50 on January 11, 2020.
The Trojans were up by three 50-47 late in the fourth quarter. The Panthers Adnan Sbai scored a three pointer to tie the game at 50.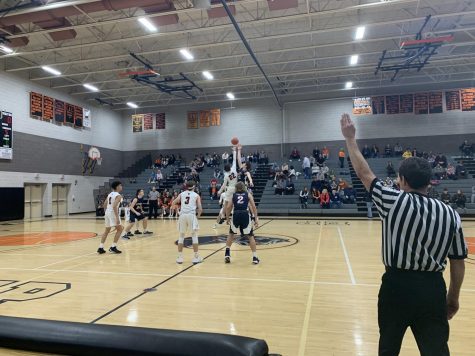 On defense, sophomore Jack Argento drew a charge against the Panthers. This gave the ball back to the Trojans with time running out.
HHS junior Jackson Mascari made a layup to put the Trojans up by two. The Trojans needed a defensive stop to secure the win.
With the game on the line, Mascari blocked an East Pennsboro layup just before time ran out.
Mascari led the Trojans with 25 points. Senior Kohen Stover scored 9. Junior Davey Loyd and sophomore Zach Miller both contributed with seven points.
The Hershey Boys Basketball team face the Mechanicsburg Wildcats at home on Tuesday, January 14.