Hershey Trojans Ice Hockey loses to rival Palmyra Cougars
The Trojans Ice Hockey team fell to the Cougars 4-5 this past Friday, January 10, 2020.
Palmyra came out strong with the first goal only two minutes into the first period. Both teams hung tough for the remainder of the first period, resulting in the 1-0 score at the end in favor of the Cougars.
HHS Senior Cole Buchanan tied up the score four minutes into the second period, promising some momentum for the Trojans. Although a hopeful start to the second period, the Cougars scored three goals almost back to back throughout the period, gaining the opponents a 4-1 lead.
HHS Sophomore Jake Kloss kickstarted the team's energy at the end of the second period, scoring with only 13 seconds left making the score 4-2 at the end of the period.
Hershey came out strong with a desire to win in the beginning of the third period. Both Kloss and sophomore Toby Kauffman tied the game up maintaining the score 4-4 for the majority of the third period.
In the middle of the third period, there were many penalties held against both teams, allowing either to score with significantly less players, but neither the Trojans or the Cougars could gain on each other.
Both teams held strong in the third period, but the Cougars managed to find Hershey's weak spots and score, making the final score 4-5.
"It was a really tough loss, especially a rival game like Palmyra" said Kloss, "I think we are all just hoping to grow from the loss and come back stronger next time we see them."
About the Writer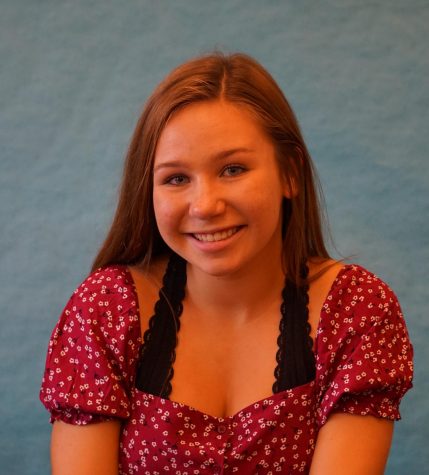 Mallory Gillespie, Video Editor
Mallory Gillespie is a video editor for the Broadcaster. She is a junior at Hershey High School and a second year member at the Broadcaster. Mallory also...