Hershey Girls Basketball Falls to Cedar Cliff
The Hershey Trojans lost to the Cedar Cliff Colts 35-45 on Friday, December 13, 2019. 
Despite a promising start where the Trojans jumped out to a 9-1 lead at the end of the first quarter, the Colts picked up their offense in the second quarter. The Trojans went cold and were down 15-9 by the end of the first half.
Timely shooting late in the fourth by Senior Olivia Bratton broke the 10 point lead with a three point shot in efforts to gain on the Colts, but the Colt's strong defense would not allow many successful offensive plays by the Trojans.
The Trojans ultimately could not make up for the score gap and ended up losing the game 45-35.
Junior Zoe Carlson led the Trojans in scoring putting 20 points on the scoreboard.
Sophomore Anna Coulter scored 12 points in the loss.   "It was a tough loss, but the game is in the past," said Coulter, "We just have to focus on the season to come, learn from our faults in practice, and come out stronger next match."
The Trojans next game is at home on Tuesday, December 17, against Bishop McDevitt.
About the Contributor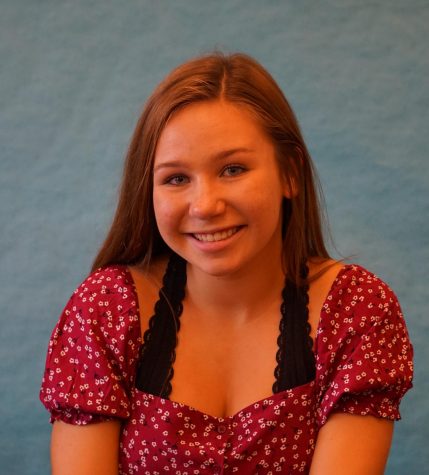 Mallory Gillespie, Video Editor
Mallory Gillespie is a video editor for the Broadcaster. She is a junior at Hershey High School and a second year member at the Broadcaster. Mallory also...