Editorial: Changing Age to Buy Tobacco Products is a Responsible Choice
Gov. Tom Wolf on Wednesday signed legislation that prohibits the sale of any tobacco, nicotine or related item to anyone under 21 years of age, with an exception for veterans and service members who are at least 18. This new age requirement will take effect July 1st, 2020.
This controversial change of the age required to buy tobacco products in Pennsylvania to 21, is a beneficial choice that will help teens in the future to not have as easy access to tobacco products.
"I want to make sure kids are not adopting addictive behavior," Wolf said at a press conference according to Penn Live.
Tobacco product use has become an epidemic with teens and young adults, in data recorded by the Center for Disease Control (CDC), "Nearly 9 out of 10 cigarette smokers first try cigarette smoking by age 18."
Now with more and more flavorings, these tobacco products are more appealing to teens than ever, according to the CDC's research, the number of middle and high school students using e-cigarettes rose from 3.6 million in 2018 to 5.3 million in 2019—a difference of about 1.7 million youth.
According to Healthline, just like tobacco, overusing alcohol at a young age can lead to addiction.
Therefore changing the age to buy tobacco products to 21 is responsible because it has some of the same effects of alcohol, where you have to be 21 to buy it in most states.
Wolf also stated, "If you're going to make a choice and you're not going to have a healthy lifestyle, you should make that choice when you're an adult."
By changing the age, it could prevent teens from making those decisions that can affect their mental and physical health until later on. 
It can also stop teens from forming more addictions after trying tobacco use.
About the Writer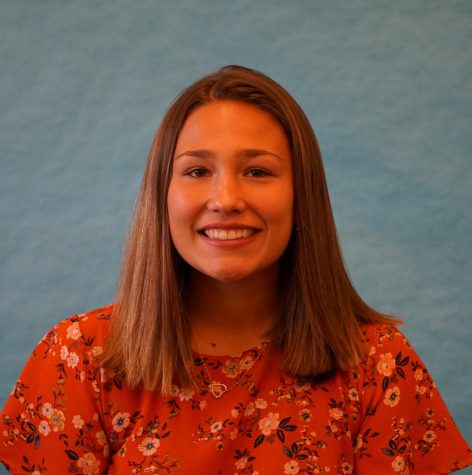 Mia Bertoldi, Reporter
Mia is a sophomore, this is her first year writing for The Broadcaster as a reporter. She enjoys playing soccer, listening to music and hanging out with...