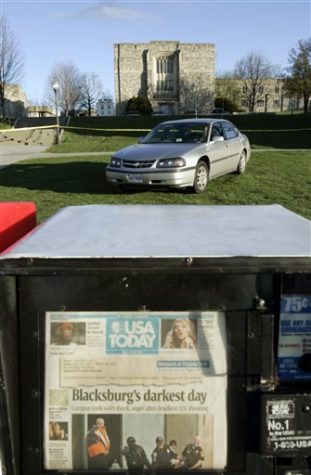 March 22, 2016

Filed under Hershey
By Megan Sassaman, Journalism 1 / Edited by Lynn Dang, Section Editor As the lockdown announcement buzzed over the speaker, indecisiveness arose in the classrooms. That indecisiveness is due to the new program for lockdowns that will be used in the 2015/2016 school year. In spring 2015, staff of...
March 7, 2016

Filed under Editorial
By: Kaitlin Christ It was just another day at school. As Jim drifted off in his chem class he, heard a loud bang. Jim assumes that some people have just slammed their lockers shut, or someone dropped their textbook. Before he knew it, teachers were being notified to lockdown all classrooms and to stay...