Robert Mueller speaks to Congress about collusion investigation
Special counsel Robert Mueller spoke before Congress about his investigation into the involvement between Russia and the Trump Administration for the first time in public on May 29th.
According to the New York Times, Mueller emphasized the main findings of his report. These findings were that there was not enough evidence to prove a criminal conspiracy with Russia.
Mueller also said that they made no decision on possible obstruction of justice charges because of a Department of Justice policy regarding sitting presidents.
This policy does not permit anyone to convict a sitting president of a crime. The process to do so must be done through Congress via impeachment proceedings.
A CNN article said, "[…] that charging President Donald Trump was not an option [Mueller's] office could consider."
In addition, Mueller announced his retirement, ending his appointment as special counsel overseeing the Russia investigation.
Mueller was appointed to the position 2 years ago. His investigation led up to the release of a report. On April 18th, a redacted version of his report was released to the public.
An article from TIME said the investigation had, "indicted, convicted or gotten guilty pleas from 34 people and three companies, including top advisers to President Trump, Russian spies and hackers with ties to the Kremlin."
Mueller, according to Vox, suggested he will not testify in front of congress despite democratic push to do so.
"The report is my testimony," he said. "I would not provide information beyond that which is already public in any appearance before Congress."
About the Writer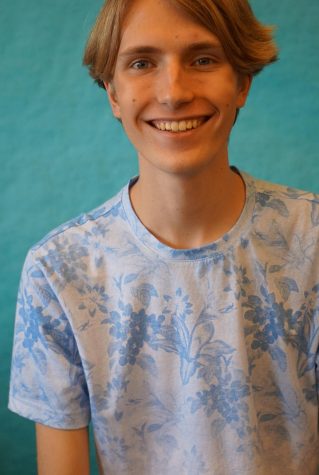 Talon Smith, Editorial
Talon Smith is the Editorial Editor for the Broadcaster as well as a Junior. This is his second year on staff, during his first he was a reporter. He participates...