Military Moves: HHS Freshman Maddie Smith Eleventh School Move is to Hershey
Moving the boxes can be easy, but leaving your friends and home behind, is not.
Maddie Smith, a freshman at Hershey High School (HHS), moved to Hershey last July from Tennessee. Moving can be a pretty hard change for most people, but for Maddie, it's something very familiar to her and her family.
Overall, Smith has moved multiple times across four different states (Texas, California, Tennessee, and Pennsylvania), and has been to eleven different schools.
The reasoning behind her families long list of moves, is her step-father, who serves in the military as an instructor, and the divorce of her birth-father and her mother.
As her step-father was forced to move around for the job, so did her family.
Smith and her family started out in Texas, where Smith was born, and started off with some small moves here and there around the Plano and Frisco area when she was young, but by the age of 3, after her parents divorce, they packed up and moved to California.
Smith loved many parts about California, especially the beach. "The beach makes me happy," said Smith, "and it made me feel better about moving."
For many at such a young age, moving away from the family you're accustomed to being around is a hard thing to do.
Smith said, "Moving away from my family was like the first big move."
As she grew up, she moved back to Texas multiple times, and ended up in Tennessee at the end of her eighth grade year.
But as Smith would learn later, during her spring break, she learned her step-father got a position in Hershey as an instructor.
This came as a large shock to Maddie and her younger sister, Hailey, both of the girls had just gotten comfortable at their new school and found friends and where they fit in.
At this point in their lives, they were used to being in new schools on multiple occasions; but according to Smith, it was the hardest.
She had the easiest experience making friends and finding a group of friends here over the other 10 schools because of her church, Cross Point. This is where she met many of her new friends in Tennessee.
Smith said that telling all her friends she was moving and having to say goodbye was one of the toughest things she's ever had to do.
She spent her last summer before the big move at her grandparents house in Texas, where she visits every summer.
Smith and her family then packed up and moved to Hershey in July, and had to jump right into a totally different atmosphere and environment, that she now had to call her home.
By the end of the summer, Smith had started High School soccer and met some new friends, who have helped her get started at her new school.
As Smith started her first year of highschool, although it was hard, she started a new bond with new people; and although moving is hard, the process of meeting new people and playing soccer has helped her through it all.
Having a team of supportive girls on the soccer team helped Maddie get used to the Hershey life and transition the best she can from the move.
Smith also addressed the hardships of moving by saying, "People have all their cliques and people have grown up here all their life."
Despite the ups and downs of the move, Maddie has worked hard to become a great student and athlete at Hershey, and continues to do so.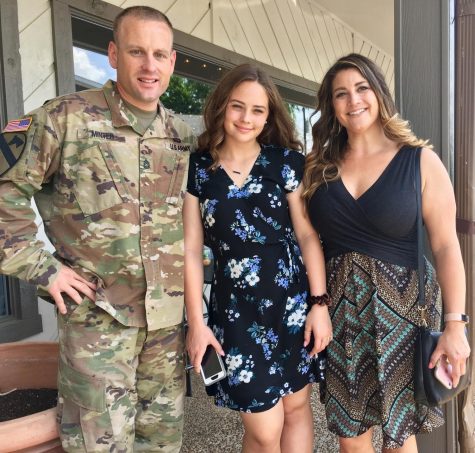 About the Writer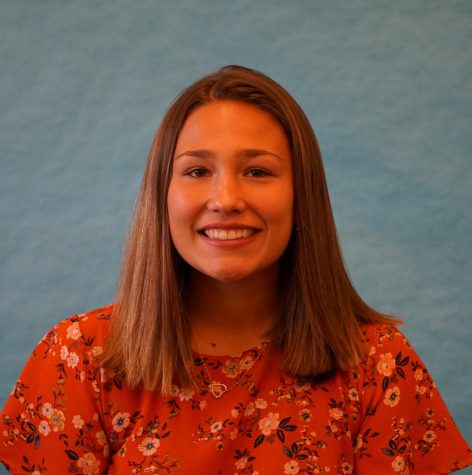 Mia Bertoldi, Reporter
Mia is a sophomore, this is her first year writing for The Broadcaster as a reporter. She enjoys playing soccer, listening to music and hanging out with...