The Road Back: Freshman Caroline Glus Recovers from Hip Injury
Freshman at HHS, was faced with a life-changing experience, and it impacted her freshman  lacrosse season.
Caroline Glus, a freshman at Hershey High School, suffered through a labrum tear. The labrum is a piece of cartilage that surrounds the outside rim of the socket of a hip joint. It helps to hold the joint of the top of a thigh bone secured in the hip socket. Glus struggled through the journey to recovery, but she stayed positive and kept working hard.  
Glus started lacrosse when she was in sixth grade for Hershey Blaze, and she currently plays attack for an exclusive club team in Lancaster called Xtreme. She was looking forward for her first year playing school lacrosse with her friends.
Glus attended open gyms, and was working hard out of lacrosse so she would be ready for her first season at the high school. High school lacrosse was something Glus was preparing herself for for a long time, but it didn't turn out how she hoped.
"I kind of struggled with my freshman season of lacrosse because I still didn't really understand what was going on," said Glus explaining how her lacrosse season wasn't what she was hoping for.
Glus has had a hard time taking time off from physical activity especially lacrosse. "Sports have become a really big part of my life and have become a really big part of my school experience," Glus said, "so not being able to play with my friends and teammates was really hard."
Glus was not the only one that took the news hard. "When my mom found out she started crying," said Glus, "because she didn't want me to miss out on sports because she knows how much they mean to me."
Allie Hahn, a friend and teammate of Glus, was also upset learning Glus was unable to play lacrosse. She felt bad for her teammate, "I can't even imagine how she must feel being unable to play. She is an incredible athlete and teammate and I can't wait to play with her again," said Hahn.
Glus was prepared for surgery to be painful and hard to come back from, but she was surprised.  
"I honestly just don't remember most of it, the worst part was the several days after when I was really sore from the surgery, and I couldn't really move," said Glus.
Glus was expected to return by August, but her physical therapist said she is really ahead of schedule. Glus said she will be able to start doing non-impact activities around May. "I've been doing a lot out of physical therapy so I could try to speed up my recovery process, and get back as soon as possible," said Glus.
In addition to physical therapy, Glus has also been working out in her own time to bring back her strength sooner.  
"I think it's really paid off by just doing small workouts outside of my physical therapy because I've been working really hard. I have also been doing some stick work outside so I wouldn't be rusty by the time I return in the summer," said Glus.
Lisa Glus, Caroline's mom, was proud of her daughter for her determination to be healthy, and come back to lacrosse strong and prepared.
Lisa Glus had a few words on Glus's recovery, "Although Caroline was initially devastated to hear that she would need major surgery and would miss her freshman lacrosse season, she tackled her PT with a vengeance and a drive that I haven't seen in her before. I think the injury made her more determined to come back stronger," said Lisa Glus.
While being injured may not be the best thing ever, Glus has way more free time she didn't have before. "It's been kinda fun finding new things to do like I have started watching a lot of new Netflix shows and I have started hanging out with my friends more," said Glus.
School has also gotten easier for Glus because she is no longer behind in any classes due to sports on school nights.  LIkewise Glus has also became a lot less stressed overall, "School has started becoming way easier and less stressful because instead of going straight to sports right after school, I can go home and do my homework."
The hip injury that Glus went through impacted her life tremendously for just a freshman in high school, and it became a motivation for Glus to come back stronger.
"I feel like after going through that experience, all things I used to dread doing, just made me realize that you should never take anything for granted," said Glus, "because in just one play it could all be taken away from you."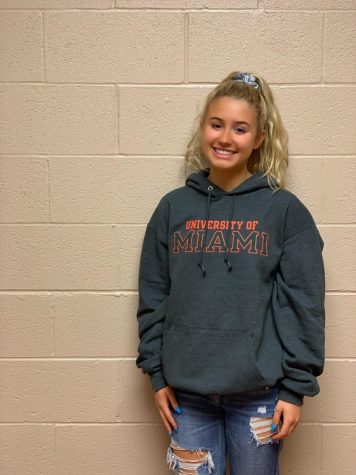 About the Writer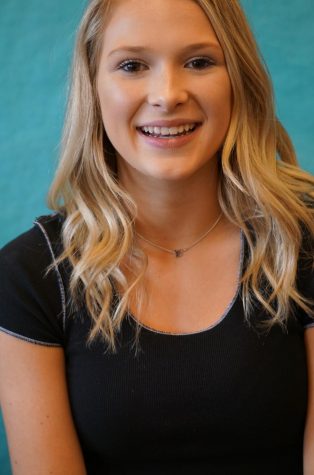 Lauren Cribbs, Reporter
Lauren Cribbs is a Sophomore and a reporter for The Broadcaster. This is her first year writing for The Broadcaster. She enjoys spending time with friends,...