Advertising at HHS
If a student walked the halls of Hershey High School, they would see posters lining the halls with information of upcoming events all around Hershey.
This is a good strategy of marketing for HHS, especially if an organization is looking for more business from high school aged kids. But there are many behind-the-scenes steps that any ad must go through before it is shown to the students.
HHS has developed a surprisingly efficient way of getting these ads out to the students, since the ad must meet many signs of approval before reaching the hallways. There are actually many companies that desire to advertise in HHS that aren't school-based. However, there are a handful of school-based companies that advertise as well. Places like the Trojan Trading Post typically advertise the most, but outside of the school, ads range from several different companies.
The process to get these ads from the office to the halls is a fairly simple one. Each poster/ad must be reviewed in the office, follow the school rules, and then be stamped for approval to be posted in the halls.
Michele Agee is mainly in charge of approving the ads. She first must check if the company is even a good fit for HHS. Many companies tend to seek out the high school, but not all of them can be accepted.
Principal Jeff Smith also plays a part in the advertising at Hershey. "We try not to advertise, per se," he said "The company should be affiliated with a HHS club or organization."
But if an outside company's only goal is to advertise their own business (one example being Nike), then HHS would turn them away.
HHS also prefers to post ads that encourage students to be involved in activities outside of school.
"The surrounding community has really strong partnerships with the school district," Smith said.
Whenever the medical center offers community service or internship opportunities, or HersheyPark hosts job events, or another volunteering occasion pops up in Hershey, HHS will advertise it in the halls. This potentially informs students about previously unknown community events, and Smith hopes that they will then make a difference in their communities and enrich their own lives.
The process is quick and efficient, but each poster must be checked over diligently to meet the school's requirements and safety rules.
"Sometimes students will put their phone numbers or non-school emails on a poster, which are huge no-nos," Smith said.
This is so no personal information is leaked to anyone, as well as to ensure that school events stay as school events. Smith also stresses that QR codes must be checked, since they can potentially hide inappropriate or personal content. Once the posters are accepted, they must place a stamp of approval on each one, and the students can hang the posters around the school.
After the posters are approved, students and staff must choose where to place them around the school. Just a few years ago, students could post ads anywhere, including the walls. But the adhesive peeled the paint, and repainting a school is a costly and difficult endeavor. That is why there are bulletin boards above the lockers in every hallway.  
"We want our school to look nice," Smith said.
After that, Smith has no more requirements for the location of posters, but he has some recommendations. He says that ads should be posted near or in bathrooms, since a lot of traffic goes through there.  
Smith says that his favorite kind of posters to see in the hallway are the handmade ones.
"Whether it's colored chalk, paints, or markers, I just think it grabs your attention," Smith said. 
He enjoys seeing the ads for the school dances, since each of those posters are unique and created by students.
"And y'know, someone's being creative. It means they put a lot of time and effort into it, so it shows that they care a lot about it." he said.
About the Writers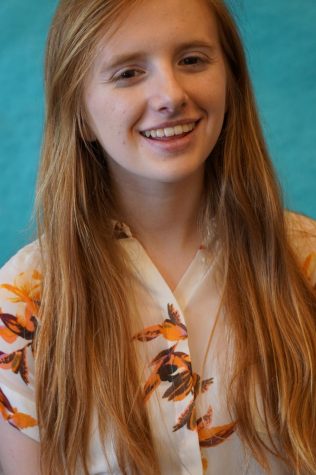 Natalie Taylor, Layout Designer
Natalie Taylor is the Head Layout Manager for the Broadcaster. She is a senior, and this is her third year writing for the Broadcaster. She enjoys theater,...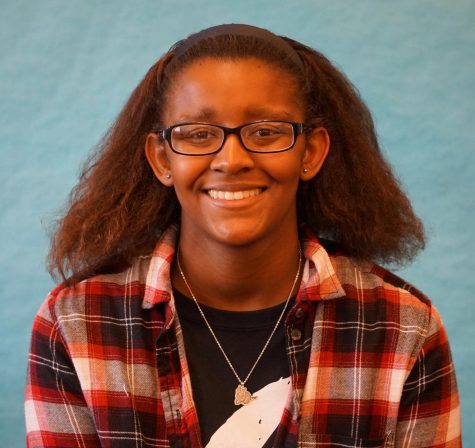 Angelina Memmi, News reporter
Angelina Memmi has been on the Broadcaster for two years, working as a Layout Manager. She is a junior and has been going to HHS for her entire life. She...