Notre Dame Cathedral Fire: What We Know
Monday's massive fire at the Notre Dame Cathedral in Paris put the world on edge, with everyone watching the fury unfold. This is what we know so far about the tragedy.
The fire was put out by Paris' Fire Brigade approximately 15 hours after it began. Officials are currently investigating the cause of the fire. French authorities reported today through the French newspaper Le Parisian that it may have been triggered by an electrical problem in an elevator at approximately 18:30 Paris time.
The famed wooden spire on the church collapsed soon after the fire spread, which helped to bring down the majority of the church's oak roof. There was a concern that the roof would also damage the stone structure of the cathedral, collapsing the entire building.
However, this was able to be avoided, and the brigade's 500 firefighters put out the fire before it destroyed Notre Dame's two towers and its main foundation.
Over $1 billion raised in the 24 hours after the fire, with many corporations and individuals putting their money towards rebuilding the internationally known monument according to ABC News.
French president Emmanuel Macron addressed the public Monday night after the fire had been extinguished, stating that the historic cathedral would be rebuilt.
"We'll rebuild this cathedral all together and it's undoubtedly part of the French destiny and the project we'll have for the coming years," Macron said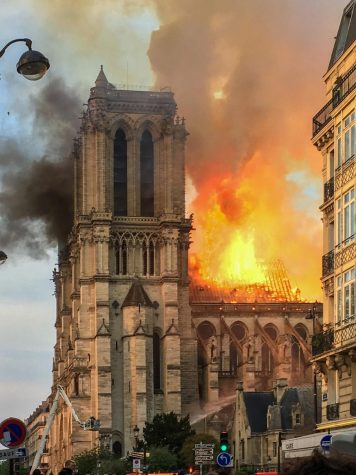 About the Writer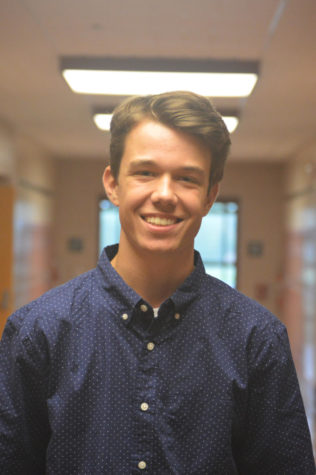 Kieran Hogan, News Editor
Kieran Hogan is one of the news editors for the broadcaster. He is a senior at HHS and has been a part of the Broadcaster for three years. Kieran enjoys...