Writing club at HHS on track to be a best-seller for student body
Hang on for a minute...we're trying to find some more stories you might like.
Writing Club is a new club at Hershey High School that meets weekly on Tuesdays, which was started by freshman Alina Zang during the 2018-19 school year. English teacher Lindsay Nester and Gifted teacher Colette Silvestri are the co-advisers for the club.
Although it's rather new, interest is high and more than fifteen students showed up for the first meeting.
The club meets in Nester's room, G142. Nester said her job as the adviser is to make sure everyone is safe, happy, and supportive.
Nester also said she believes the club has a lot of potential and emphasized the fact that it is student-run, as the club was both created by a student and is run by students.
"I think clubs started by students are more promising because they're passionate about it," said Nester.
Nester hopes that the club will continue to be organized by the students.
Zang said, "I've always loved writing, since second grade"
To get the club up and running, Zang had to submit a club proposal. The proposal went to and was accepted by the school board after numerous meetings.
Her club's goal is to be a fun, relaxed environment for students to write creatively During  any given meeting, the only rule Zang has is that participants must be writing. She says that anyone can write about anything during the club, as long as it's writing.
The club also has a website, which was suggested by Silvestri and made by Zang. he website includes weekly prompts, the agenda, a motivational piece, the club members, and contact information for Zang and Nester.
Both Zang and Nester have a lot of notion for the club in the future, including potential regarding writing competitions.
"It would be really awesome if students [could] turn their work into contests," said Nester.
Meanwhile, Zang has more ideas in mind than just writing contests. It will be interesting to see what heights the writing club will hit in the future.
"I'm hoping," Zang said, "to get more members, guest speakers, and fundraise for events."
About the Writer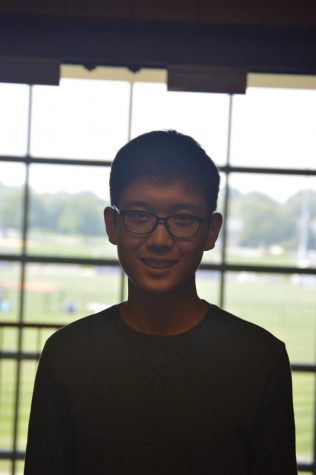 Ryan Zou, Reporter
Ryan Zou is a news reporter for The Broadcaster. This is his first year as part of the staff. Ryan is on a competitive TrigQuizzer team that he created...