Freshman Congress Set To Shake Things Up
The 2018 midterm elections, held on November 6, were very highly anticipated in wake of the 2016 Presidential election that rocked the nation. That excitement was well deserved considering how the midterms not only flipped the house, but also made history. Now the buzz has been renewed following the inauguration on January 3, 2019.
The 116th congress has more women than ever before, with 106 members in the House (24% of total) and 25 senators (25% of total). This is the largest increase in female Congress members since the 1990s, according to Pew Research Center.
Senators Kyrsten Sinema (AZ) and Marsha Blackburn (TN) were the first females elected to U.S. Senate from their respective states. Pennsylvania will have women representing them in the House for the first time since 2010, with many other states facing similar situations.
Along with being the first female Senator to represent Arizona on Capitol Hill, Sinema (AZ) is also the first openly bisexual Senator and only the second openly LGBT Senator. She is also the first Democratic senator elected to represent her state in 30 years, after beating out her female opponent, Martha McSally (R).
Mississippi senator Cindy Hyde-Smith is the first female elected to Congress from her state. She won against her Democratic opponent, Mike Espy, in a runoff election by 7.8 percent.
Alexandria Ocasio-Cortez, a forward-thinking 29-year-old from New York's fourteenth district, became the youngest person elected to Congress. She is a member of the Democratic Socialist party and is a radical change of pace from the current administration's conservative viewpoints.
A few women made history in their own states by getting elected. Ilhan Omar (MINN. 5) is the first woman of color to serve Minnesota Congress and is one of two of the first muslim women to serve in Congress, alongside Rashida Tlaib (MICH. 13) from Michigan. Deb Haaland of New Mexico (N.M. 1) and Sharice Davids of Kansas (KAN. 3) are the first Native American women to be elected.
Additionally, Ayanna Pressley (MASS. 7) and Jahana Hayes (CONN. 5) are the first black females to represent their respective states and Veronica Escobar (TEX. 16) and Sylvia Garcia (TEX. 29) are Texas's first Hispanic female representatives.
Out of the 42 total women joining congress in 2019, only four of them are republican, making this "women's wave" not nearly bipartisan. However, no matter what party or ideals these women represent, they should be held to equal esteem to their male colleagues.
About the Writer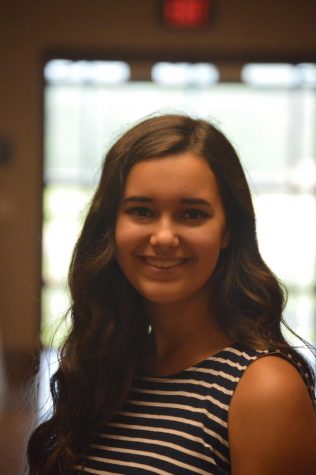 Sophia DeDonatis, Reporter
Sophia DeDonatis is a news reporter for The Broadcaster. This is her first year writing for The Broadcaster. Aside from Journalism, she enjoys reading,...