HHS Students' Enjoying Blended Courses
Hang on for a minute...we're trying to find some more stories you might like.
In the midst of the second marking period, students who chose to take blended courses have had time to develop their opinions on the newly offered learning style.
Hershey High School began offering 17 blended courses prior to the 2017-2018 school year, but have since added many more options. Blended classes allow students to learn in a more flexible way giving them "more voice and choice in how and where they learn," says the HHS Flexible Learning website.
Typically, a blended class will formally meet every other cycle day with a study hall the off day. These alternate days are designed to give students time where they can complete their work or meet with teachers if they need extra help. HHS students are generally satisfied with their decision.
"Blended courses have really helped my grades," said sophomore Julia Cream, "because when I am done with the work assigned for my blended course, I can use remaining time to study and focus on other classes,"
Similarly, sophomore Annie Bravocos said she feels that blended classes give her the opportunity to manage her own time and collaborate with her peers.
"I really love the relaxed nature of blended days," said Bravocos.
Even with the positive feedback, some students chose not to enroll in blended classes for various reasons.
"I chose not to take a blended class because I have noticed that I succeed in an environment where I have unlimited access to my teachers," said sophomore Ella Suri.
Suri explained that with her personal learning style, she succeeds with more face-to-face interaction with classmates and teachers.
"I think the teachers at Hershey are very helpful and knowledgeable," said Suri.  "So I feel I learn more when I'm meeting with them daily."
About the Writer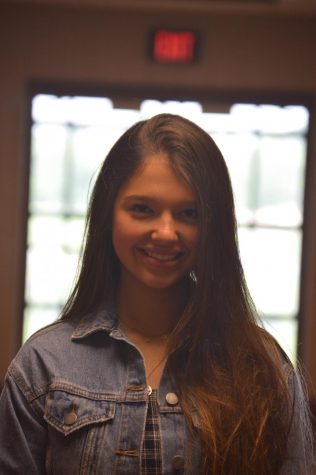 Emma Quillen, Reporter
Emma Quillen is a news reporter for the Broadcaster. This is her first year writing for the Broadcaster. Emma also enjoys traveling, spending time with...