Hershey Students Engage in Summer Jobs
After all of the tests are complete and the final bell of the school year rings, many students occupy their time by working a summer job.
With large corporations like the Hershey Company and Hershey Entertainment in close proximity, there are multiple local job opportunities for students. Two of the most common are HersheyPark and Chocolate World.  
Sophomore Colin Kondracki, a retail cashier at Hershey Park, enjoys the different work environment and people he is surrounded by at work.
When asked what he appreciates about his job at the Hershey tourist attraction, Kondracki responded, "My favorite part of my job is working with familiar friends and also establishing new relationships with a diverse group of students who I never would have met if it had not been for this job."
Along with the social benefits that may come with Hershey jobs, students are also learning valuable lessons at their workplace. Senior Grace Murray has been an employee at the Hershey Chocolate World for four summers. She operates the tour ride at the attraction and interacts with hundreds of people a day.
Murray said, "My job has taught me many things over the years. Because of the summer tourism, Chocolate World is very busy. I have learned to be patient with the guests even when it is hard."
Outside of the town's tourist attractions, many HHS students work at other local businesses also.
Similar to Murray, junior Mark Suminski is appreciative of his job for teaching him the value of hard work and money. Suminski is a lifeguard who watches over the safety of patrons at Hershey's Recreational Pool. According to Suminski, it was his parents who first encouraged him to apply for the job.
"My parents wanted me to learn the value of a dollar and that it takes time and hard work to earn money," Suminski said.
In addition to the important lessons that students acquire from work, HHS students also gain personal monetary benefits. With a job of their own, students are able to use their money to provide for themselves. Sophomore Annie Shay works as a sales associate at the Old Navy in the Hershey Outlets, and she finds many uses for her paychecks.
"My job has been beneficial to me because it allows for me to be more independent and rely on my parents less," Shay said. "Now, I have my own money to spend."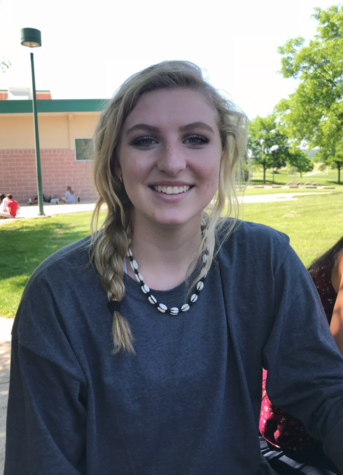 About the Writer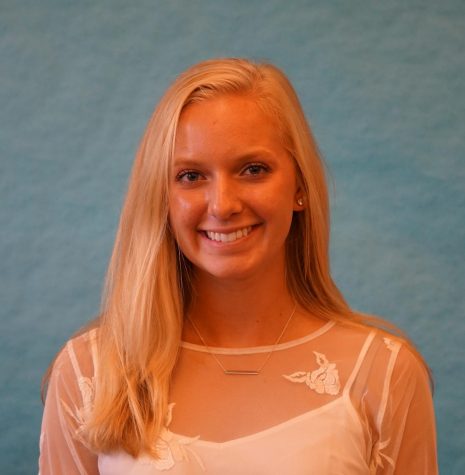 Olivia Bratton, Editor-in-Chief
Olivia Bratton is the co-Editor-in-Chief for the Broadcaster. She is a senior, and this is her third year writing for The Broadcaster. In addition to Journalism,...