Summer concert survival guide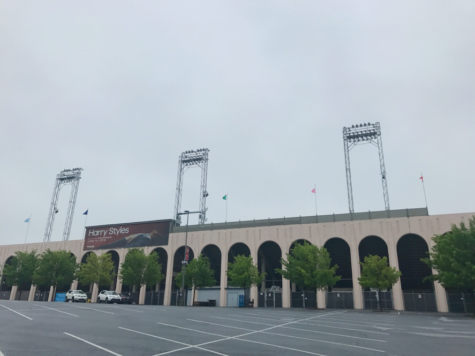 Good music surrounded by 30,000 people who love the same artist that you do. This sounds like a perfect scenario, but it can also be a daunting one.
However, there are many tips and tricks that can help you have the best experience at any summer concert.
Tickets
Tickets can be bought months before a concert, and when tickets first go on sale, artists normally put out a promotion code for their fan club. Joining the fan clubs can get you pre-sale and discounted tickets. Also, websites like SeatGeek and Stubhub have tickets that people want to resell, and the closer it gets to the concert, the cheaper the resell ticket price will be.
Dress Comfortably
Besides the music, what you wear to the concert is probably the next most important thing. Your outfit for any concert should be something you feel like yourself in. Yes, your new high heels are adorable, but after 3 hours of standing up, your feet might not be so thankful.
Comfortable shoes and loose clothing will allow you to have a stress-free experience. Also, make sure to dress appropriately for the weather. If it is a colder night, make sure to bring layers.  
Accessorize
Day time concerts can bring harsh sun, so make sure to apply sunscreen before you go to the venue and bring it with you to reapply every hour. Outside concerts can also bring many unwanted bugs. Insect repellent will allow the bugs to leave you alone. The mosquito repellent bracelets can be a simple way to not get any bug bites without the sticky feeling of the spray.  
The loud music can also cause ear pain, so bringing a pair of ear plugs can solve any ear pain and  problems. Amazon sells packs of ear plugs for as low as $3.99.
A fanny pack or a side bag can be a good way to store your sunscreen, tickets, phone, and anything else you want to bring.
Meeting Spot
Concerts can be very chaotic, and having a set place where your group can meet if seperated will help solve the chaos. At an arena, data and cellular do not always work well, so if your group gets seperated you may not be able to find them. The meeting spot will solve all these problems. Common meeting spots are a vendor stand, a restroom, or a gate.
Stay Hydrated & Eat Well
Standing and dancing for the whole night can be very tiring. Eating a meal before the show will give you energy and keep you full. Drinking water is also very important. The weather can be hot, and staying hydrated will keep you from becoming dehydrated. Be careful with your drinks and do not take anything from strangers because staying safe all night should be your number one priority.
Parking
Getting out of the parking lot at the end of the concert can be very stressful. If possible, park somewhere near the arena and walk to stadium. This will cut down in the amount of time you are sitting in traffic in the parking lot.