2018: Summer of blockbuster films
Hollywood has once again left moviegoers on the edge of their seats waiting to see what the summer blockbusters have to offer. With films like Black Panther, A Quiet Place, Ready Player One, and Peter Rabbit breaking records this past winter, critics are already expecting these summer films to skyrocket in sales.
Here are some of the many upcoming summer blockbusters to get ready for:
Ocean's 8
Warner Brothers will release a new upcoming comedy film this summer. Directed by Gary Ross, Bullock takes the lead role as main character, Debbie Ocean. Attempting to pull off one of the biggests heists of the century in New York City, Ocean gathers some of her best crew members, Amita, Tammy, Lou, Constance, Nine Ball, and Rose. Producing a spin-off of Steven Soderbergh's, The Ocean's Trilogy, critics are already raving about the release of this new comedy.
Ocean's 8 stars Sandra Bullock, Cate Blanchett, Anne Hathaway, Mindy Kaling, Sarah Paulson, Awkwafina, Rihanna, and Helena Bonham Carter.
Ocean's 8 hits theaters on June 8, 2018.
Hereditary
Upon announcing the release date for Hollywood's new thriller, Hereditary, reviewers were already calling it the scariest movie of the year. Directed and written by Ari Aster, lead roles are taken by actresses Milly Shapiro and Toni Collette, and actors Alex Wolff and Gabriel Byrne.
After a beloved family member dies, her family begins to believe that there is something more sinister to their family's past. Unraveling more cryptic and horrifying secrets, they try to hide from the terrifying fate they have inherited from their ancestors.
The upcoming thriller is set to be released on June 8, 2018.
Incredibles 2
Grabbing the attention of Disney lovers all across the world, Disney has announced they will be releasing a sequel to the original Incredibles… Brad Bird, the first film's director, will be working with Pixar  again to make the perfect family movie for this upcoming summer. With the voices of Samuel L. Jackson, Holly Hunter, Sophia Bush, Craig T. Nelson, and Brad Bird himself, the cast is brought back together for another exciting animated film.
The Incredible return with Incredibles 2 on June 15, 2018.
Jurassic World: Fallen Kingdom
Continuing the summer phenomenon, director J. A. Bayona is directing yet another Jurassic World movie. Making this the fifth movie in the franchise, dating all the way back to 1993, lead actor Chris Pratt and supporting actress Bryce Howard meet again in the sequel to Jurassic World which was released in 2015.
After the destruction of the Jurassic theme park, characters Owen Grady and Claire Dearing return to the island in hopes of saving the remaining dinosaurs before a volcano erupts. Coming up against new dinosaur generations and unknown breeds, Owen and Claire must escape before these terrifying dinosaurs become a bigger threat.
The release date for Jurassic World: Fallen Kingdom is set for June 22, 2018.
Mission Impossible: Fallout
Making yet another Mission Impossible (MI) film starring, lead actor, Tom Cruise, Mission Impossible: Fallout is expected to be a blockbuster hit.
Cruise has starred in all six MI movies, the first of which was released in 1996.
Director of the most recent MI film, Christopher McQuarrie, is ready to start another thrilling adventure for main character of the series, Ethan Hunt. Having a starting budget of $650 million to create all MI movies, the films broke records at the box office, racking up $2.8 billion all together after their release dates. At this time Cruise has not revealed much about the upcoming movie except, it's something that shouldn't be missed.
Mission Impossible: Fallout will arrive in theaters on July 27, 2018.
About the Writer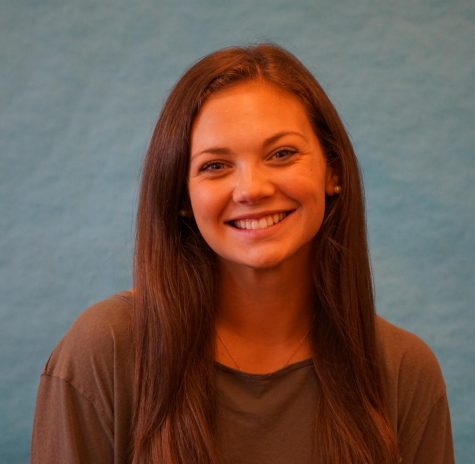 Katherine Clark, Sports Editor
Kate Clark is the Sports Editor for The Broadcaster. She is a senior, and this is her third year writing for The Broadcaster. She cheers for the football...