HHS Boys Lacrosse falls to Palmyra
Hershey High School (HHS) Boys Lacrosse fell to Palmyra in a close game with a final score of 7-8 on Tuesday, May 8, 2018.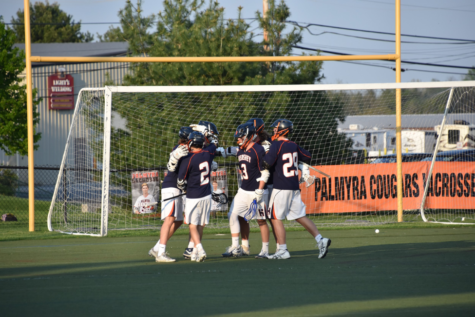 Starting the game, HHS junior Mark Sickler scored a goal. Taking the lead from the Trojans, Palmyra players, Kyle Wasilewski and Grant Hauss, bounced back and scored two goals, ending the first quarter.
Palmyra held the lead gaining two more goals, both made by sophomore Bryson Russell. Falling behind on the scoreboard, Hershey came back with another goal made by Sickler. Ending the second quarter, Palmyra held Hershey with a leading score of 2-4.
Keeping up their offensive end, sophomore Colin Kondracki scored another goal for Hershey with eight minutes left in the third quarter. Palmyra came back with two more goals, finishing the quarter leading by three goals.
Having an impressive comeback in the fourth quarter, 3 more goals were made by Hershey including senior Joey Wilson, Sickler, and Kondracki. With a tied game and only a minute left, Palmyra took the lead once again with another goal scored by Wasilewski.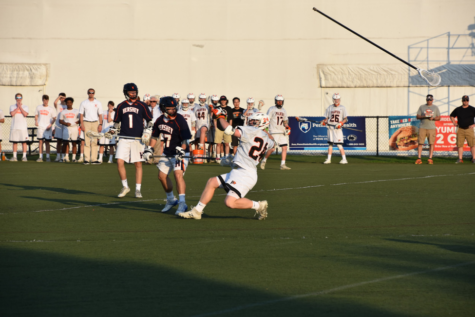 Falling to Palmyra in the final quarter, the Trojans could not come back to tie the game. The game ended with a final score of 7-8. The Hershey Trojans will not be moving on to the Mid-Penn Championships.
The Trojans' next game will be home at 322 Turf Field on Monday, May 14, 2018 for the team's first round of Districts.