Smartwatch Review
Hang on for a minute...we're trying to find some more stories you might like.
It seems like a new smartwatch comes out every few months, so it can be hard to navigate the market. But clearly some watches are better than others, so here are the best watches currently on the market.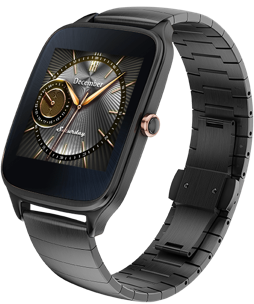 Best Budget Smartwatch
Priced at $69.99 on Amazon, the Asus Zenwatch 2 is the best smartwatch for the price, according to Authority Advisor. Fashionably designed from "luxurious stainless-steel casing with an elegantly curved watch crystal," this watch features a 48 hour battery life (15 minutes to fully charge), the ability to send text messages, and the ability to make and reject phone calls. This watch also can connect to both Android and iPhones, though there is limited functionality with Apple products. Authority Advisor also noted that this is not a good watch for fitness conscious customers, as it lacks a heart monitor and the pedometer is inaccurate. (Asus)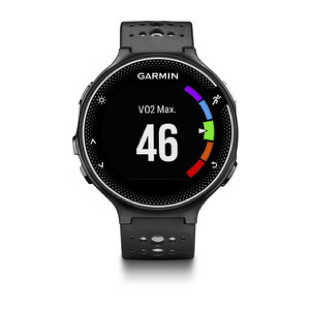 Best Running Smartwatch
The Garmin Forerunner 230, priced at $188.95 on Amazon, is the best watch for runners according to the Wirecutter. This watch "tracks distance, pace, time, heart rate, and VO2 Max," according to Garmin, and is compatible with both Apple and Android devices. The Wirecutter noted that "it tracks runs better than most watches at its price and can work with cycling sensors." The watch also features a pedometer, a distance tracker, and a sleep tracker, and runners can customize their goals and workouts through the Garmin Connect app. (Garmin)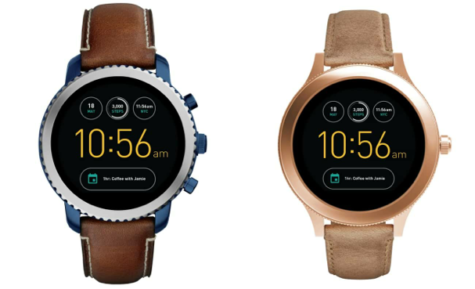 Best Smartwatch for Android Users
The Fossil Q Venture (left) and the Fossil Q Explorist (right), priced between $255 and $275 on Amazon, are the Wirecutter's picks for best smartwatch for Android users. These watches both "display notifications and [feature] touchscreen functionality for texts, calls, emails, and app updates." With built in activity trackers and customizable watch faces, these watches' "style, size, and band options fit the widest range of tastes while performing as well as (or better than) anything else out there." (Fossil)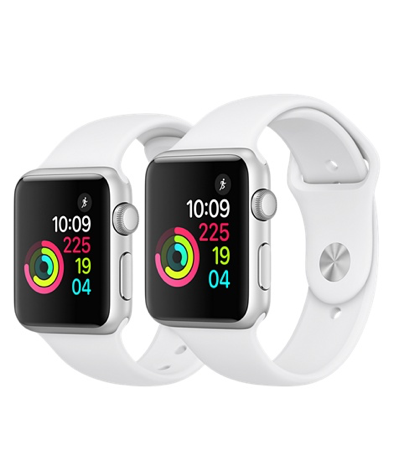 Best Smartwatch for Apple Users
Priced between $249 and $279, the Apple Watch Series 1 is the Wirecutter's top smartwatch for iPhone users. Though the Apple Watch Series 3 is faster, the Series 1 "has all the features most people need, including the huge selection of apps available to all Apple Watch models, at a significantly lower price than the Series 3." This watch also features fitness tracking with a heart rate monitor. (Apple)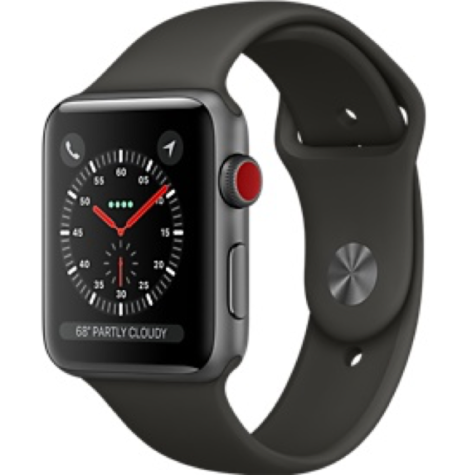 Best Smartwatch Overall
The Apple Watch Series 3, priced at $329.99, is Business Insider's pick for best smartwatch overall. This watch "boasts cutting-edge tech including mobile payments with Apple Pay, stand-alone GPS, full waterproofing, and thousands of apps." With the LTE version, this watch can send and receive calls and texts as well as access the internet, although this costs more than older models and early reviews complain of connectivity problems. The only major issue is that it is only compatible with iPhones. (Apple)
About the Writer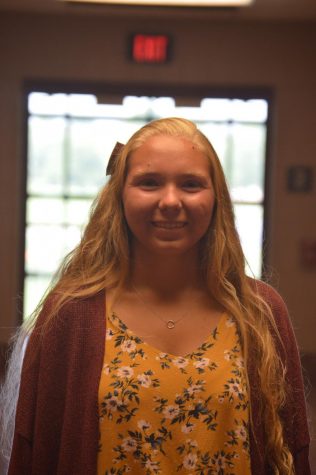 Kieri Karpa, Layout Manager
Kieri Karpa is a layout manager for the Broadcaster. She is a senior at Hershey High School and has been a part of the Broadcaster for three years. Kieri...