KKW Beauty Concealer Draws Sharp Criticism
Molly Glus, Lifestyle Section Editor
March 22, 2018
The makeup world has been in a frenzy over limited shade ranges, and KKW Beauty only added to the issue.
Kim Kardashian West, owner of KKW Beauty, announced her brand's upcoming release of concealer kits on Friday, March 16. On the brand's official Twitter account, they explained the concealers come in 16 different shades, and will be available Friday, March 23. What caused havoc, however, was the image that came with the tweet. Pictured was a dark skinned woman with the various shades on her arm, with none of the shades matching the model's skin tone. Majority of the shades were for lighter skin tones.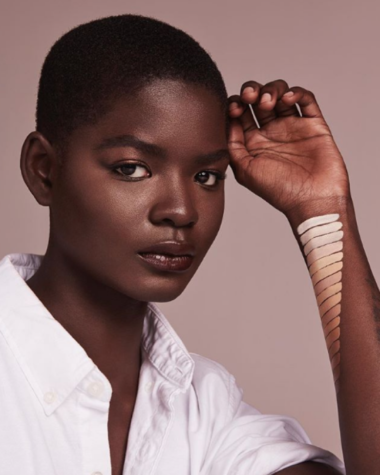 According to the Washington Post, the advertisement had many issues. Not only did the shade range not match the model, but the brand noticeably used her in attempt to claim diversity in the product, when in fact it is not. Users on social media labeled the advertisement as "short sighted, and understandably offensive."
KKW Beauty is not the only brand to be attacked for their limited range, however. According to Teen Vogue, Tarte Cosmetics was recently called out for their lack of dark shades from the release of the Tarte Shape Tape Foundation. Tarte, however, quickly responded to the backlash, apologizing to fans, and promising to release ten more darker shades to its collection.
Besides select few, many companies are offering an inclusive shade range at a variety of different price points. When world famous pop singer Rihanna released her Fenty Beauty line, it included 40 shades of foundation. Additionally, Bobbi Brown and Nars offer shade ranges fit for every skin tone.
By having companies both offering widened ranges and some who do not, social media has become the outlet for many fans and makeup gurus to share their opinions on the topic. The conversation has called to question the need for a larger representation in the beauty world, and the need for change.
KKW Beauty has not yet responded to the backlash it has received. The line is set to launch Friday, March 23 on the KKW Beauty website.