Dressember Campaign Raises Human Trafficking Awareness
Nearly 30 million people are enslaved currently around the world.
Dressember is a movement where girls vow to wear a dress every day of December to raise awareness on the issue of sex trafficking that occurs every day.
According to The Washington Post, "there are 29.8 million people living as slaves right now, according to a comprehensive new report issued by the Australia-based Walk Free Foundation." 60,000 are from the United States.

After realizing that modern day slavery is more common than people think, the young woman who started Dressember, Blythe Hill, began wearing a dress everyday of December in 2009 to spread knowledge on the issue of sex trafficking. In 2013, she decided to start her foundation to end sex trafficking by asking others join in wearing dresses.
After four years, more people got involved, and her idea took flight.
Over the past four years, over three million dollars have been raised to increase awareness on slavery and sex trafficking. The money goes to the International Justice Mission's work to free oppressed women to help with relief, restoration, and resources to women in need all around the world.
During 2017's Dressember, the goal is to raise two million dollars. As of December 15, 2017, people all around the world have raised a total of $859,202.10.
According to the Dressember Foundation, "Dressember is an opportunity to reclaim and reappropriate the dress as a symbol of freedom and power; a flag for the inherent dignity of all people."
Dressember has spread all the way to Hershey High School (HHS). Girls at HHS are joining this movement to end modern day slavery and sex trafficking.
Rea Chroneos, HHS junior, and Michelle Yun, HHS sophomore, are participating in this cause to raise money and awareness for this movement.  
"I made an account on the website for people to donate and everyday I have been wearing a dress and posting it online where people can donate if they can. So far, I have raised about 90 dollars and my goal is 350 dollars," said Chroneos.  
Chroneos and Yun have been collecting donations every day at school this December. In spirit of the holidays, they are satisfied that they are making such a huge difference in women's lives around the world.
Yun commented on the simplicity and and magnitude of the issue, "I learned that I can rescue someone from slavery by the clothes that I wear… how could someone say no to that?"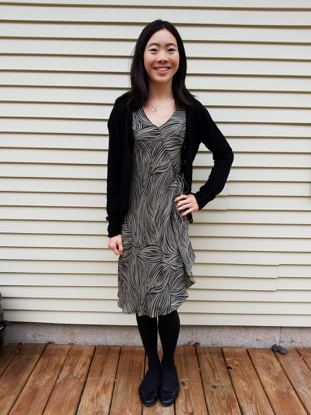 About the Writers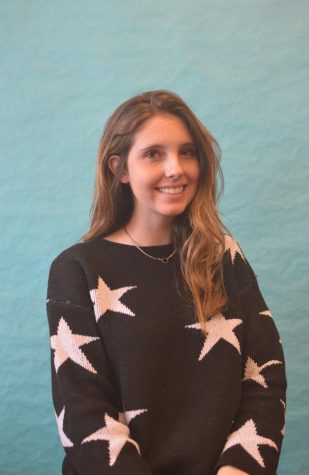 Clare Canavan, Editor-in-Chief
Clare Canavan is the co-Editor-in-Chief for the Broadcaster. She is a senior, and this is her third year writing for The Broadcaster. She enjoys traveling...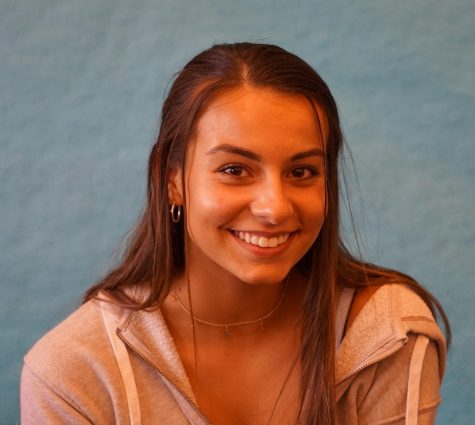 Claire Sheppard, Feature Editor
Claire Sheppard is the Feature Editor for The Broadcaster. She is a senior, and this is her third year writing for The Broadcaster. She enjoys iced coffee,...