Hershey's Sweet Lights Opens for Winter Season
HersheyPark will be hosting its annual holiday drive-through Sweet Lights event nightly from November 10 to January 1, 2018.
According to the HersheyPark website, the 'winter wonderland', which is located between Route 39 and Sand Beach Road, features 600 animated and illuminated displays along two miles of wooded trails.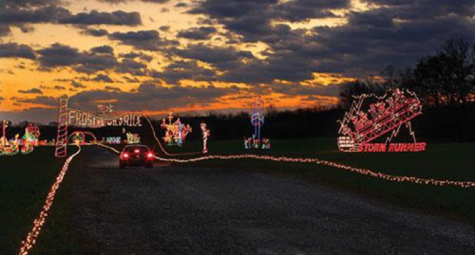 Prices range from $19.15 to $34.25 depending on the type vehicle, car, or van.
Hersheypark also sells 'Hershey Sweet Lights Access cards' which guarantees six visits to Hershey Sweet Lights during the 2017 season and two pairs of Holospec 3D glasses at the time of purchase. Additional Holospec 3D glasses can be purchased separately.
HersheyPark also hosts Christmas Candylane, which is a season celebration that features Santa, nine live reindeer, and much more holiday entertainments.