Dodgers and Yankees show off phenoms in 2017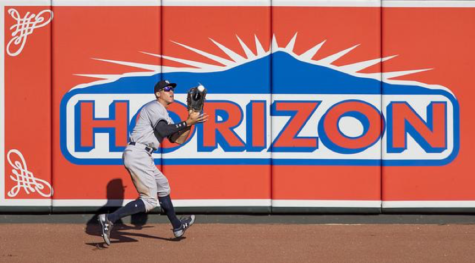 Easy victory for the young studs?
The 2017 Rookie of the Year (ROY) awards will be announced soon, and this one could be no contest. The Dodgers' Cody Bellinger and the Yankees' Aaron Judge both displayed power rarely seen by rookies, and few rival them in any aspect. But it's not over until it's over, and an upset could be in the near future.
American League Rookie of the Year
While Judge may be the favorite to win the award, Boston's Andrew Benintendi and Baltimore's Trey Mancini are also contenders. Many broadcasters have noted over the course of the season that if it weren't for Judge, these players would be getting a lot more recognition than they are.
Benintendi was voted mlb.com's number one prospect headed into this season, and he didn't disappoint. Benintendi had a 20-20 season in 2017 and drove in 90 runs. According to Wins Above Replacement (WAR), the Red Sox owe three of their victories from this year to Benintendi.
Mancini may be the least publicized of this group of players, but that does not necessarily mean he's the least talented. Mancini has the highest batting average of any of the candidates at .293, according to mlb.com. He also managed to hit 24 home runs, helping his team hit the fifth most in all of baseball. Mancini was the second most productive member of his team this season, not bad for a 249th overall pick.
Meanwhile, Judge burst onto the scene in April and has broken record ever since. Judge hit 52 home runs in 2017, the highest ever for a rookie. And his On Base Percentage plus slugging percentage (OPS) was the second highest in the American League (AL). Judge was one of the most feared sluggers all year for just about every pitcher he faced.
While he may have been inconsistent at times, Judge deserves this award. No other rookie has broken as many records as he has, and he was the AL rookie of the month four times (there are six months in a baseball season).
National League Rookie of the Year
A similar race for ROY is going on in the National League (NL). Dodgers' Cody Bellinger broke the National League home run record, but his average was far lower than Judge's. The Pirates' Josh Bell and Cardinals' Paul DeJong also have a shot at this award.
Bell was a bright spot in a very disappointing year for the Pittsburgh Pirates (75-87 record). He hit 26 home runs and drove in a team-leading 90 runs. Bell provided durability for the team by playing 159 games, he also finished ninth in the NL with 6 triples.
Paul DeJong only played 108 games this year, but he definitely made the most out of them. DeJong had a batting average of .285, which is higher than Bell's and Bellinger's. He also had a slugging percentage of .532 which is 14th in the NL. DeJong was on pace for 38 home runs this season, and he was named the NL rookie of the month in July.
Cody Bellinger hit home runs at an incredible rate from the beginning to end. His 39 home runs is 2nd in the NL (Giancarlo Stanton hit 59) and he only played 132 games. He drove in 97 runs for the pennant winning Dodgers and had an OPS of .933 while the other two candidates couldn't crack .900. Bellinger's 39 home runs is the all-time record for a rookie in the NL.
From his power to his pure run production, nothing about Bellinger says he doesn't deserve this award. He out slugged every rookie in NL history and his 2017 slugging percentage beat MVP candidates like Joey a Otto and Paul Goldschmidt.
The ROY awards will be announced on November 13.
About the Writer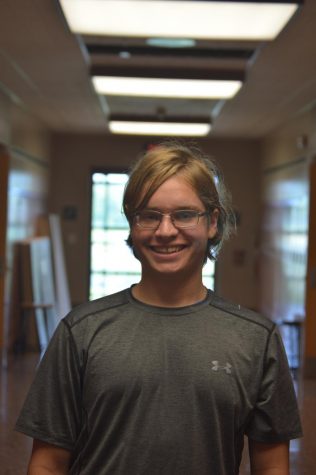 Sam Allery, Sports Editor
Sam Allery is the editor of the Sports section. He is a senior at Hershey High School and has been a part of the Broadcaster for three years. Sam also...