Bliss Crepery Opening
Take yourself to an eternal "Bliss."
A new restaurant, Bliss Crepery, opened September 12, at 14 Briarcrest Square, Hershey, PA. The new shop has quickly become especially popular among Hershey High School students.
Bliss Crepery's menu includes more than twenty sweet and savory crepes (with more to come), plus a wide variety of smoothies. A favorite among customers is the Sandlot. This crepe is overflowing with marshmallow cream and chocolate fudge with a sprinkle of graham cracker crumbs.
Owner Heather Bryner said she was ready for a change in jobs when she came across a student owned crepery near her daughter's college. Bryner got the idea and inspiration by reading the students' story, "I thought this was something Hershey might enjoy."
Bryner said naming her restaurant took some time.  Bliss made sense because it means "joyful," but there was another connection that made it the perfect name.
"[Bliss] is my maiden name," said Bryner.
The location of any business is one of the most important factors. Bliss is conveniently located on the opposite side of town than Hershey's other crepery, Au Bon Leu. Bliss is adjacent to a nail salon and restaurant Woo-de-la. Bryner hopes that these attractions will bring more business and exposure to her restaurant.
Bliss is open 8 a.m. to 8 p.m. on weekdays, 8 a.m. to 3 p.m. on Saturday's, Bliss Crepery is closed Sundays.  Bliss Crepery can be reached during business hours at: (717) 298-6022.
About the Writer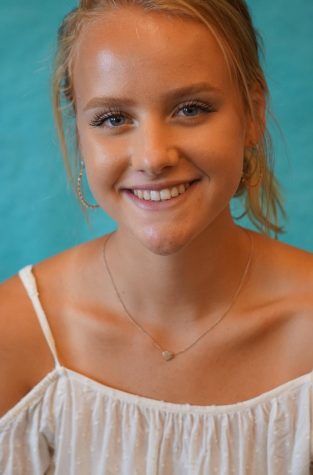 Katie Jones, Brand
Katie Jones has been writing for the Broadcaster for three years and is The Brand Manager for the Broadcaster. She is a senior who enjoys running, going...