Fenty Holiday Collection
Rihanna has done it again.
A second collection is being added to Rihanna's Fenty Beauty empire. The second line, a holiday line, was unveiled on her Twitter account on Tuesday, September 21st, called the Galaxy Collection.
The first line of Fenty Beauty was released as a Sephora exclusive in stores and online on September 8th. The first collection began with primers, foundations in 40 shades, highlighters, brushes, and lip gloss.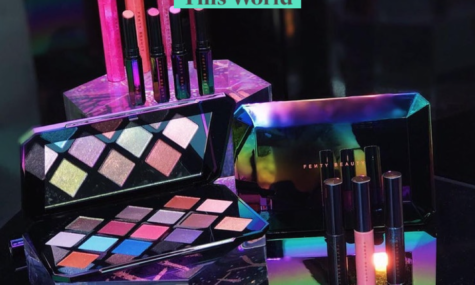 Reviews on the Sephora website were overwhelmingly positive, and Sephora stores were packed for the release.
The immense success of the first line allowed for the quick announcement of the Galaxy Collection. Going off the galaxy and holiday theme, the collection includes mostly metallic shades. Within the collection, there is an eyeshadow palette with metallic blues, golds, pinks, silvers, and purples. Additionally, there is a new selection of bright lipsticks and eyeliners.
According to Billboard, Rihanna was in Paris to personally unveil the collection, during which she personally thanked Sephora for allowing her to release her brand.
"I want to give a special thank you to Sephora. You guys are so amazing, thank you for being rock stars behind makeup," said Rihanna.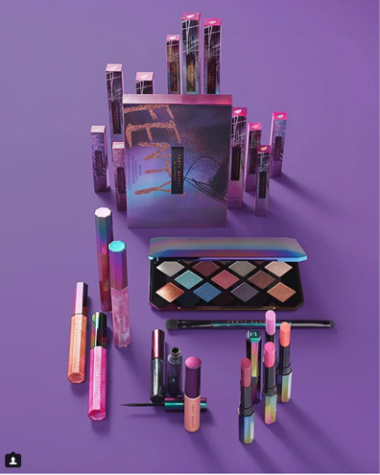 According to Bustle, although Rihanna unveiled the collection itself to her fans, no information has been given as to whether the collection will be limited edition or will be available at any time. Fenty Beauty reported that they will not be revealing any more information regarding the collection until its release.
The Galaxy Collection will be available as a Sephora Exclusive and on the Fenty Beauty Website on October 13th.